2 November 2016
By Bryan T. Smyth
bryan@TheCork.ie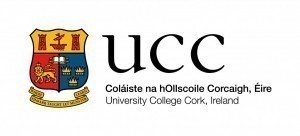 University College Cork conferred its highest honour on four key national and international figures (today Wednesday) in recognition of their outstanding contribution and success in their fields.
Taking place on Boole Day, the birthdate of George Boole and one of the University's most eminent professors, UCC President Dr. Michael Murphy presided over a special conferring ceremony to award Dee Forbes (Director General at RTÉ), Nell McCafferty (journalist, playwright and civil rights campaigner), Regis McKenna (Silicon Valley marketing guru) and Kieran Calnan (Irish businessman) with honorary doctorates.
"At UCC we are enormously proud of our long tradition of independent thinking. Today is a special day for two reasons; firstly we are acknowledging the talent and drive of four extraordinary honorary graduands, and secondly we are awarding them on the birthday of George Boole, the ultimate independent thinker. On behalf of the University, we are delighted to honour our graduands and to publicly acknowledge and laud their achievements," said UCC President, Dr Michael Murphy.
Originally from West Cork, Dee Forbes has an impressive international track record, having worked with some of the biggest names in the global TV industry. Dee previously served as President and Managing Director of Discovery Networks (Northern Europe) for 6 years. In 2016, she was appointed as Director General at RTÉ, the first woman to hold this position and the first external appointment in almost 50 years. As well as her outstanding leadership, UCC also acknowledged her evident support for the economic success of West Cork.
Nell McCafferty is a Derry born journalist, playwright, civil rights campaigner and feminist. Over the course of her career she has written for The Irish Press, The Irish Times, Sunday Tribune, Hot Press and The Village Voice. McCafferty published her autobiography, Nell, which recounts her upbringing in Derry, her relationship with her parents, her life as campaigner for women's rights, her part in the civil rights movement and her fears about being gay. UCC recognised her 'unparalleled contribution' to Irish public life over many decades and her powerful voice in movements that have had a transformative impact in Irish society, including the feminist movement, campaigns for civil rights and for the marginalised and victims of injustice.
Dubbed 'the Silicon Valley Svengali' by Newsweek, Regis McKenna is a US technology marketer and the man who introduced many of the ideas that are now part of the mainstream in technology marketing. He was instrumental in the launch of some of the most innovative products of the computer age, including the first microprocessor by Intel and Apple's first personal computer. McKenna and his team, wrote Apple's first
​ ​marketing ​plan in 1976 and designed the now iconic Apple logo. His honorary conferring at UCC particularly acknowledged his success in relation to the development of many global corporations and his guidance and support to IDA Ireland.
Kieran Calnan is a successful Irish businessman who played an intrinsic role in the successful promotion of the award-winning West Cork Fuschia brand. Former Chief Executive of South Western Services (SWS) Limited, a highly successful company sold to Bord Gais in 2009 for more than €500 million, Kieran has been responsible for driving job creation and revenue to the West Cork region through the development of a state of the art business and technology park. Kieran is Chairman of the Irish Sea Fisheries Board and continues to contribute to the local, regional and national economy of Ireland.
Previous high profile recipients of honorary degrees from UCC include Roy Keane, international professional footballer and manager, Bono, Actor Pierce Brosan, Olympian and World Championship athlete, Sonia O'Sullivan broadcaster Graham Norton, fashion designer, Don O'Neill and sporting legends including Ronan O'Gara, Brian Cody, Denis Irwin, Mary O'Connor and Aidan O'Brien.
Honorary graduates of UCC are selected carefully to recognise outstanding distinction in their chosen field including the arts, business, science, technology, sport and service to society.