29 December 2016
By Bryan T. Smyth
bryan@TheCork.ie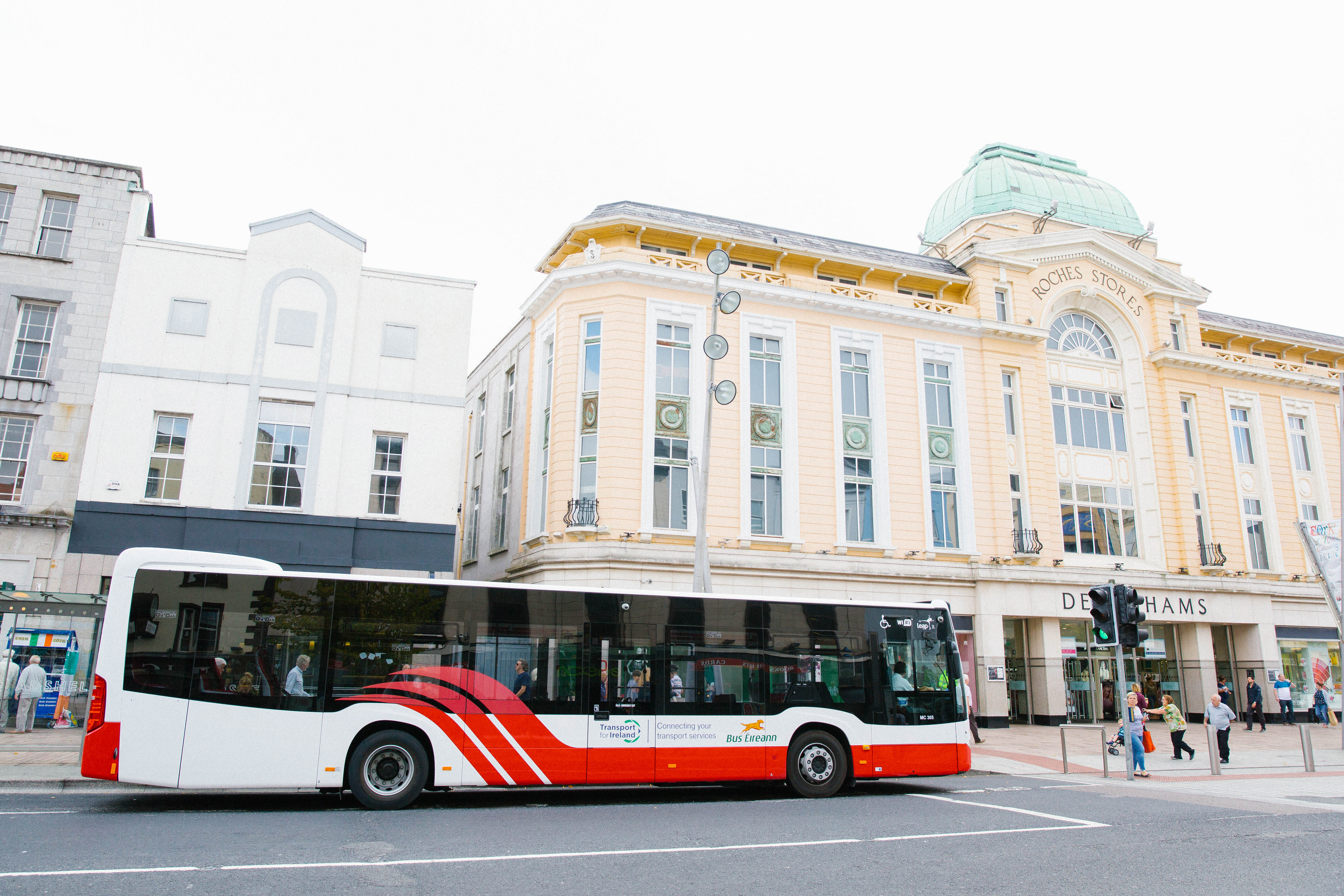 Passenger journeys on the Bus Éireann network in Cork grew by an impressive 6.6% in 2016, according to preliminary figures released today.
The total number of passenger journeys undertaken in Cork in the last 12 months jumped from 11.75 million in 2015, to 12.52 million in 2016.
This represents an increase of 770,000 extra passenger journeys in 2016, compared to 2015.
The significant growth was fuelled by a number of factors including enhanced services, and extra fleet capacity, which were funded by the National Transport Authority (NTA).
In 2016, almost 70 new jobs were created by Bus Éireann Cork – who also contribute €46 million to the local economy annually, via payroll and procurement of goods and services.
Figures from the National Transport Authority (NTA) show Cork City had the fastest growing bus service in the country over the past four years.
The number of bus journeys in Cork increased by 20% since 2012.
Four new double deck buses and 16 Mercedes single deck buses, funded by the NTA, were also introduced to the Cork network in 2016.
Improvements to service frequencies that provided extra departures in Cork in 2016 included:
Route 202 (Knocknaheeney (Apple) – City Centre – Mahon / Mahon Point): Increased to a 10 minute frequency with an extension into Mahon Point Shopping Centre.
Route 208: Curraheen – Bishopstown – City Centre – Mayfield –Ashmount – Lotabeg: Service now operates in/out Curraheen Road directly to provide a more direct journey to/from Bishopstown and has been extended to serve Ashmount, Silversprings.
Route 215/215A: (Blarney – City Centre – Mahon Point) Frequency on City Centre / South Mall to Mahon Point doubled to a 15 minute frequency.
Route 220/220X: New direct service from Fountainstown – Crosshaven -Carrigaline – City Centre – Ballincollig – EMC (Grange Manor). Introduction of an express service from Carrigaline to City Centre and Ballincollig to City Centre.
Bus Éireann Regional Manager South Martin Walsh said the company was very proud of the huge uptake in services across the Cork network in 2016:
"We have worked hard with the NTA to continually improve the service offering for our customers.
The fact there were almost 800,000 extra passengers journeys made in the Cork region this year shows we are reaping the rewards of this.
In 2017 we will continue with this work and provide further service enhancements that our customers will benefit from," he said.