7 February 2017
By Elaine Murphy
elaine@TheCork.ie
Speaking following the news that there will be a Commission of Investigation into allegations concerning Garda whistleblowers, Sinn Féin Justice spokesperson Deputy Jonathan O'Brien said the Minister for Justice Frances Fitzgerald had a number of urgent questions to answer regarding the Iarfhlaith O'Neill report and the terms of reference of any proposed inquiry.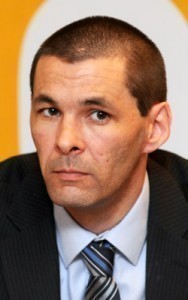 The Cork North Central TD said;
"The matter of allegations concerning Garda whistleblowers has dragged on for a very long time without sufficient resolution.
"Retired Judge Iarfhlaith O'Neill began an investigation in October 2016 to look into allegations made by Supt. David Taylor.
"He was to report within weeks, but asked for an extension and delivered this report to Minister for Justice on December 7th.
"I would like for the Minister to state when exactly she intends to publish this report which is an item of enormous public interest.
"There is also an obligation on the Minister to outline her plans as per the provisions of the Commission of Investigation Act 2004 when she will bring a resolution to the house to establish an official commission and the timeframe in which she expects the commission to operate and deliver a final report to her.
"Given the very serious allegations made against Garda management by the whistleblowers and alleged attempts to denigrate the name and reputation of Maurice McCabe, there is a very serious sense of urgency.
"I am calling on the Minister to answer these questions immediately."