15 March 2017
By Bryan T. Smyth
bryan@TheCork.ie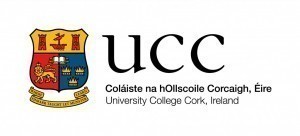 Every year the Business Information Systems (BIS) programme in UCC invites students to showcase some of their creative work, and to express those sides of themselves less visible in their academic work, in an annual Anthology publication.
This year's Anthology, the 19th edition, titled 'Out of Self', which comprises of 52 submissions, was unveiled in The Lewis Glucksman Gallery in UCC on Thursday, March 9th. Monex Founder, Owner and CEO, Frank Murphy officially launched the Anthology at a special event attended by students, their families, and BIS staff.
The philosophy of BIS has always been to try to help all students in their self-development during their four years at UCC. The essence of the BIS Anthology for the last 19 years is that it combines the good with the best. For some BIS students, their artistic talents had been well honed before ever entering UCC. The good pieces in the new edition, like all the good pieces from previous Anthologies, bear witness to the courage and commitment of those students who had never presented their work before to a public face. In taking this step, they realise their potential in a very significant way and speak for the essence of a good university education – self-discovery, self-awareness and appreciation.
Speaking at the launch Professor Ciaran Murphy, Head of BIS at UCC said "We want potential employers to know that in hiring BIS graduates that they are hiring really talented graduates who are not only academically good, but who are also talented in other fields such the creative arts – from art to poetry, and photography to creative writing; and who we know will make a great contribution to society, education and business."
Reiterating Professor Murphy's message, Frank Murphy of Monex said "To succeed in business and make yourself a commodity that is in demand you must harness and embrace your creativity – this will have potential employers seeking you out."
This, and previous editions of the BIS Anthology, have been sponsored by Bank of Ireland. Speaking about the Anthology, Linda Ryan, Branch Manager at Bank of Ireland's UCC branch, said "At Bank of Ireland UCC, we support and continue to encourage and engage with the students on their journey through college, career and in life. Building on our long-standing relationship with UCC, we are excited to once again sponsor the BIS Anthology, which fosters creativity among students. College life is about much more than just academia, so it is encouraging to see so many talented young people involved in the Anthology."
To learn more about BIS (CK 203) in UCC visit www.cubsucc.com.