31 March 2017
By Tom Collins
tom@TheCork.ie
It's called the Ferney Road, and for years it was rural, then a primary school was built on it, and now a secondary school is due to open, but it has no footpath!
The Bandon Kinsale Municipal District of Cork County Council has this week approved the improvement scheme for the L6506 Ferney Road, Carrigaline.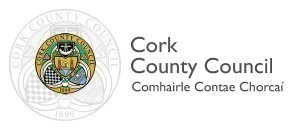 Sinn Féin TD Donnchadh Ó Laoghaire has welcomed the news, however, he expressed some concern that this may not be delivered until 2019.
"It is positive news that this has finally been approved. The works will include the construction of new footpaths, new drainage system, installation of new public lighting and carriageway resurfacing.
"Along with many other public representatives, we have been pushing for this improvement for many years – there has been a lot of development in the area, and with numerous schools being developed in the area.
"Children and families, had to walk from the numerous Housing Estates in the locality, via a road without footpaths or without lighting in parts, for a long distance. The number of school children walking along the road without footpaths was becoming a very serious public health issue. It is an unacceptable situation"
"It is very welcome that it is to be delivered, however, it is of some concern that it may not be completed until 2019, at a cost of €715,000. It is long overdue and though it is welcome, it is unfortunate that it will only be delivered by 2019, if that can be advanced before then we will push for it."