8 May 2017
By Bryan Smyth
bryan@TheCork.ie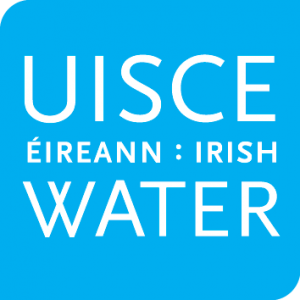 Irish Water is progressing work on a number of Cork water supplies which is aimed at facilitating their removal from the Environmental Protection Agency's Remedial Action List (RAL)
The Remedial Action List is updated quarterly by the EPA and Irish Water has a prioritised programme of investment for all schemes on the list. The current updated RAL showed a reduction from 99 to 90 schemes since the last quarter and is a reflection of the progress being made by Irish Water to address historic drinking water quality failures.
There are ten supplies in Cork remaining on the RAL. These include the supplies in Allihies, Crookhaven, Durrus, Leap, Dromoleague, Kealkill, and Schull which are on the RAL due to the detection of THMs, or trihalomethanes, in the supply. THMs are chemicals formed by the reaction of naturally occurring dissolved organic material and chlorine which is used for disinfection in order to protect against pathogenic bacteria. Action plans are being prepared to address issues with THMs at each of these supplies.
In relation to any risks posed by THM's Irish Water takes its guidance on the treatment of drinking water in the best interests of public health from the HSE, EPA and the World Health Organisation (WHO). In specific reference to THMs the WHO has advised that adequate disinfection should never be compromised in attempting to meet guidelines for THMs. They further recommend that THM levels in drinking water be kept as low as practicable.
Irish Water has put in place the first national THM plan and a prioritised programme of investment to address all inadequacies in drinking water parameters including THMs. By 2021 the utility aims to reduce the number of schemes on the RAL to zero with an investment of €327 million in upgrading water supplies at risk from THMs.
Work is also underway to address treatment issues at a number of other schemes in Cork which is aimed at facilitating the removal of these schemes from the RAL, subject to approval by the EPA.
In Cork City, Irish Water is progressing plans to upgrade the Lee Road Water Treatment Plant which serves over 100,000 people.
Upgrade works are underway in Millstreet in North Cork to provide a new UV disinfection system at the treatment plant.
Speaking about the RAL and the ongoing work in Cork, Irish Water's Regional Operations Manager, Katherine Walshe said: "Irish Water remains committed to ensuring the delivery of high quality drinking water in the county and the removal of all water supplies from the RAL by 2021.
"As a single utility Irish Water is able to conduct a comprehensive evaluation of the performance of Ireland's drinking water production plants and where serious compliance challenges are found they can be tackled more effectively and efficiently."