25 May 207
By Bryan Smyth
bryan@TheCork.ie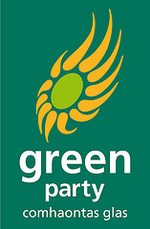 The Green Party in Cork has backed a social housing development in the city to replace White Street car park.
The car park is currently the site of anti-social behaviour in the South Parish, according to a statement from the Party. The statement also says that building housing on the site will bring "positive sustainable community activity" back into the area.
Making the party's submission to Cork City Council in support of the development, Justin Fleming, the Green Party representative in the Cork City South Central ward, said:
"The White Street car-park is an ugly magnet for crime and anti-social behaviour. People have been found dead there, people have been attacked, beaten up, and intimidated there. People have dealt drugs there and sharps are regularly dumped there. This prime city centre site, that could solve so many problems, just sits there benefiting only a small number of people."
"The site is so close to the city centre. Walking, cycling and getting the bus are no-brainers when you live so close to the city centre. All of these save people money and increase footfall for local businesses. So the city is kept alive and people are healthy, sociable and active."
The White Street development is part of an estimated €25m investment in social housing in Cork that will see the building of more than 100 social housing units at four city centre locations.