18 June 2017
By Tom Collins
tom@TheCork.ie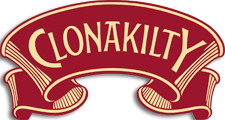 Dúchas Clonakilty Heritage, a local, non-political historical organisation in Clonakilty will remember "The Battle of the Big Cross" on Monday evening, 19th June at 8pm at Asna Square.
Over the last few years, since the demise of the local town council, (which used to organise the event), Dúchas members and the general public assemble at the statue of Tadhg an Asna in the town centre, to remember those who fought and fell in the battle which took place on 19th June 1798 just north of Shannonvale village and about two miles from Clonakilty town.
"The Battle of the Big Cross" was significant in that it was the only rising in the whole of Munster during 1798. Over 100 United Irishmen, including their leader Tadhg Ó Donnabháin Asna, died in the battle against Crown Forces who are thought to have lost less than a dozen soldiers.
During the commemoration, the Mayor of Clonakilty, will lay a wreath and address the crowd, a local historian will give a brief outline of the battle and the times and aftermath and the event will conclude with "Amhrán na bhFiann".
All are welcome to attend.