18 June 2017
By Bryan T. Smyth
bryan@TheCork.ie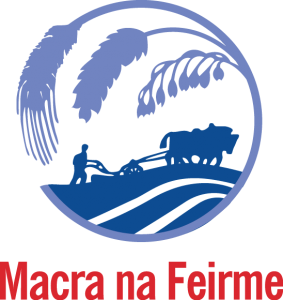 Seandun Macra hosted the National Final of the Macra na Feirme Creative Challenge last Sunday June 18th at the Cork Summer Show. Three Cork teams took part on the day under the blazing heat of the sun; Knockraha, Carrigaline and Caheragh.
Over the course of 90 minutes, the teams of 4 were challenged with a variety of tasks; firstly they had to construct a dog kennel from 2 pallets of wood which they had to disassemble themselves, secondly they had to decorate a T-shirt for a macra event and finally they had to prepare a starter from a defined list of ingredients. Teams were marked on their culinary, construction/woodwork, craft, health & safety and teamwork & cooperation skills. At the end of the 90 minutes each team had demonstrated their own individuality with a fantastic selection of culinery, artistic and woodwork products.
Following much deliberation, the three judges awarded Caheragh Macra team of Finnian Fitzgerald, Anthony Buckley, Conor O' Callaghan and Kelly Gaughan first place. Second and third place went Knockraha and Carrigaline Macra clubs respectively, both from the Seandun region. National President of Macra na Feirme James Healy, Donoughmore was on hand to present the prizes. Congratulations to all teams that took part and thank you to all who helped out on the day.