3 July 2017
By Bryan Smyth
bryan@TheCork.ie
The Green Party in Cork has lent its support to a motion before Cork City Council to make voter registration easier. However, the party has said the proposals could go further.
The motion, which is being put forward by Solidarity councilor, Fiona Ryan, would create a "Voter Registration Month" and require voter registration forms to be available at the Housing Department and to new council tenants.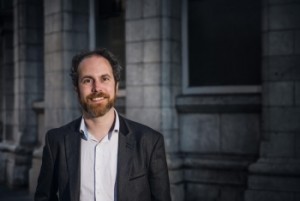 Speaking after the motion was announced, Oliver Moran, the Green Party spokesperson for political reform and representative in Cork North Central, said:
"This is definitely a step in the right direction and I support it for that reason. But I think we can go further than just the Housing Department. Voter forms should be available in all public areas and the Franchise Office should take a proactive approach to voter registration. Franchise officers could visit schools during Voter Registration Month, explain the importance of voting and make sure that forms are available to students turning eighteen. If a Community Garda went with them, they could complete the registration forms there and then."
The Green Party's submission on Dáil reform last year called for a system of automatic voter registration. The party proposed that an independent Electoral Commission should set targets to improve voter registration, voter education, and overall satisfaction with election processes.
The party also wants the voting age lowered to sixteen, greater access to postal voting for Irish people working overseas, and for EU citizens living here for five years or more to be given Dáil voting rights.