25 July 2017, Tuesday
By Bryan Smyth
bryan@TheCork.ie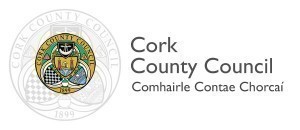 The Elected Members of Cork County Council have adopted the Local Area Plans for each of the County's 8 Municipal Districts. These are key documents which set the designation and prioritisation of land use for the next 6 years "giving a set strategic direction for the growth of the county", in particular, Metropolitan Cork as an engine of growth for the region.
A Council statement said:
Key aims for the Local Area Plans 2017 have been to continue to advance the delivery of urban expansion areas and the provision of a strategic land reserve, crucial to housing provisions. Decisions taken support significant growth opportunities which exist across the county but also provide conditions that will support the future economic growth of both Cork County and Metropolitan Cork. The plans provide a range of areas that can accommodate much needed residential and community development, supporting the jobs growth potential of the region.

The plans also place a renewed emphasis on identifying the strategic infrastructure required in order to deliver development, target the regeneration of sites and promote the development of town centres.

Furthermore, the plans provide for a range of policies that will encourage sustainable growth within the county towns, villages and islands.
Over 1800 submissions were received throughout the process of preparing the Local Area Plans which began in December 2015 had included amendments in November 2016 and again in May 2017.
Mayor of the County of Cork, Cllr Declan Hurley noted the importance of the Municipal District Local Area Plans, he said:
"A considerable amount of public participation has led to the plans we have today for the 8 Municipal Districts of Cork County. These plans are the result of a collaborative and informed planning strategy and will enable us to focus on many key priorities, for example, developing town centres which are crucial to economic growth for each Municipal District."