25 July 2017
By Bryan T. Smyth
bryan@TheCork.ie
Baltimore RNLI was launched this afternoon (Tuesday 25 July) to locate a vessel which had become lost in fog off the coast of West Cork.
The volunteer lifeboat crew launched their all-weather lifeboat following a request from the Irish Coast Guard at 3.32pm after a man aboard a 6.5m RIB (rigid inflatable boat) raised the alarm that he was unsure of his position due to heavy fog.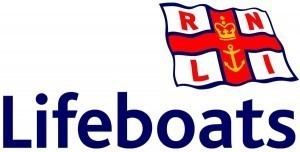 The vessel with one person on board had left Galley Cove on a day voyage.  However heavy fog descended on the coastline, and being unsure of his position, he contacted the Coast Guard to request assistance. Baltimore lifeboat proceeded to a location directed by Mizen Head Coast Guard and once in the area used direction finding off the casualty's radio signal to locate the vessel.  The vessel was located at 4.20pm. At the time there was poor visibility, less than 100m on occasion, with a calm sea and no wind.
Baltimore lifeboat escorted the vessel back to Galley Cove, arriving at 4.38pm, and then returned to the station in Baltimore at 5.30pm.
The lifeboat had six volunteer crew onboard, Coxswain Aidan Bushe, Mechanic Brian McSweeney and crewmen Sean McCarthy, Pat Collins, Kieran Collins and Jim Griffiths.  Kieran Cotter provided shore crew assistance at the lifeboat house.
Speaking following the call out, Aidan Bushe, Baltimore RNLI Volunteer Lifeboat Coxswain said: 'It is important when putting to sea to have an adequate means of communication and navigation on board.  If you get into difficulty at sea, call 999 or 112 and ask for the Coast Guard.'