10 August 2017, Thursday
By Elaine Murphy
elaine@TheCork.ie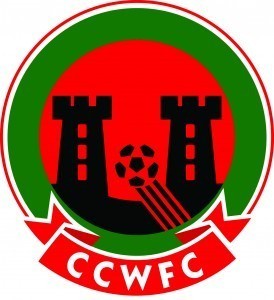 9th August – Cork City WFC 1 Lakewood Athletic 0
An early Christina Dring goal was enough to send Cork City WFC to the next round of the Continental Tyre's FAI Women's Senior Cup as they beat Lakewood Athletic 1-0 in a local derby at Bishopstown on Wednesday evening.
City got off to an ideal start in the first five minute, a great ball from Ciara McNamara found Christina Dring who had ghosted in from behind getting her head to the ball to set herself up for a tidy left footed finish to score her second goal for the club having opened her account against Shelbourne at the weekend.
City continued their pressure as shortly after a Stacey Paul corner found Saoirse Noonan whose header went over the bar. In the 18th minute Saoirse Noonan found Christina Dring but Aoife Kelleher in the Lakewood defence did enough to put her off and clear the danger. On the half hour mark Saoirse Noonan had a great chance to extend City's lead as she met a Stacey Paul cross but her effort went wide of the goal. Minutes later Noonan again found Dring whose effort was straight at Lakewood goalkeeper Lauryn Murphy.
Lakewood's best chance of the first half came on the 34th minute Laura Coughlan sent Ciara Nevin through on the City goal but Amanda Budden was quick off her line to stop the chance. City continued to press for a second as some good interplay between Saoirse Noonan and Danielle Sheehy set Noonan up for an effort which was well saved while Tara O'Gorman had an effort which again was saved by Murphy and the first half ended 1-0 to City.
Eve Badana and Ciara Desmond replaced Amanda Budden and Katie McCarthy for the second half. City continuing to press, Noonan got through one on one with Murphy in the Lakewood goal but was unable to apply the finish. Maggie Duncliffe's deep cross found Ciara Desmond but she was unable to keep her effort on target.
Some good play from Melissa Finn for Lakewood saw her get a shot off but Eve Badana got down quick to keep the effort out. Some good defensive work in the 68th minute from Maggie Duncliffe kept Finn from getting on a dangerous ball from Ciara Nevin. For City a Danielle Burke cross found Tara O'Gorman but her headed effort went wide.
Angie Carry replaced Saoirse Noonan in the 72nd minute. Danielle Sheehy found Tara O'Gorman but her effort again went wide. Tara O'Gorman sent a ball for Dring who was denied by Murphy in the Lakewood goal who bravely got down to stop the chance. A brilliant cross from Maggie Duncliffe found Ciara Desmond whose effort went wide. City's last real chance came from Angie Carry who had a shot from outside the box which was saved and the game ended with a 1-0 win for Cork City WFC.
City's next game is on the 3rd of September as they travel to Jackson Park to face UCD.
Cork City WFC: Amanda Budden (Eve Badana 45′), Danielle Burke, Mary Barrett, Ciara McNamara, Maggie Duncliffe, Christina Dring, Katie McCarthy (Ciara Desmond 45′), Tara O'Gorman, Danielle Sheehy, Stacey Paul, Saoirse Noonan (Angie Carry 72′) Unused Subs: Courtney O'Keefe, Nathalie O'Brien
Lakewood Athletic: Lauryn Murphy, Amy Lynch, Aoife Kelleher, Niamh Foley, Ciara O'Leary, Aisling Harrington (Ali Roche 28), Ciara Nevin (Megan Sheehan 70), Christine Coffey, Melissa Finn, Clare Nevin, Laura Coughlan (Heather Kennedy 82′) Unused Subs: Ali Brady, Sarah Geaney, Gillian Cahill, Laura O'Donovan