17 August 2017
By Tom Collins
tom@TheCork.ie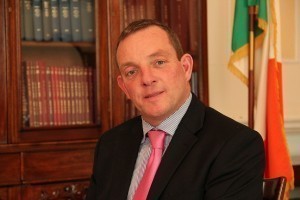 The civilianisation of Garda posts will free up more fully trained Gardaí to be deployed on the beat in Cork, says Fine Gael Cork Senator Jerry Buttimer, who is calling for the process to be expedited.
"I would like to see the civilianisation of certain office roles within the Gardaí expedited in Cork, so that we can free up more Gardaí on the street. This will keep our communities safer.
"It is clear that civilians are more than capable of taking on a number of the responsibilities of An Garda Síochána, such as general administration and financial matters. That's why Fine Gael made this a key commitment of our Programme for Partnership Government and the process is well underway.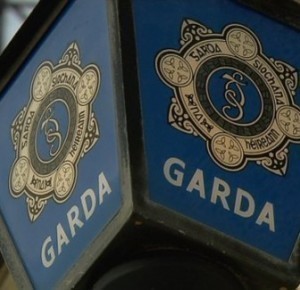 "My Fine Gael colleague, the Minister for Justice, Charlie Flanagan reported to the Dáil in July that there were 2,110 civilian staff members working throughout the organisation carrying out senior management, administrative and technical roles. This is freeing up Gardaí to engage in active patrols. We need to see more of this in order to increase community confidence in the force and ensure that everyone feels safer.
"I have contacted Minister Flanagan in relation to the civilianisation of the force, asking for an update on the figures in Cork.
"I have also asked him to consider increasing the opening hours of Douglas and Bishopstown stations to relieve some of the pressure on Togher Garda Station. Residents are becoming increasingly frustrated with the lack of accessibility to their local Gardaí and this must be addressed.
"Fine Gael overturned years of underinvestment in the Gardaí when we came into office in 2011. We reopened the Templemore Garda training college after Fianna Fáil shut it during their economic crisis. We kickstarted Garda recruitment again and we are accelerating it with a plan to achieve 21,000 personnel in the force by 2021.
"Fine Gael has also invested over 300 million in new IT systems and provided almost €50 million for new state of the art Garda vehicles, in order to modernise the force.
"As a member of the Joint Oireachtas Policing Committee and Senator for Cork, I am aware of the incredible work local Gardaí are doing to keep our streets safe from crime, but I am also aware that resources are stretched in some areas of Cork. It would be far more beneficial to have our local Gardaí on the ground as opposed to behind a desk stamping forms and manning telephones. That is why I am prioritising the civilianisation of certain roles within the force."