17 August 2017
By Bryan T. Smyth
bryan@TheCork.ie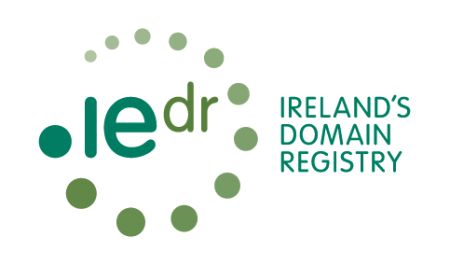 Cork registrations up 13 percent year-on-year, Munster registrations up 16 percent, according to latest dot ie Domain Profile Report
112 new .ie domains registered every day in first half of 2017
More than 230,000 .ie domains now registered
1,698 new .ie domains were registered in Cork in the first half of 2017 (1 January—30 June), according to the latest dot ie Domain Profile Report published today by the IE Domain Registry (IEDR), the company that manages and maintains Ireland's official country domain name, .ie.
The figure is a 13 percent year-on-year increase. Overall new .ie domain registrations in Munster in H1 2017 numbered 3,847, a 16 percent year-on-year increase.
A total 20,255 new .ie domains were registered in H1 2017, or 112 every day. This is an 11 percent increase on the same period last year and is the best half-year period for new .ie domain registrations since 2011. SMEs, including corporate bodies and sole traders, made up 67 percent of all new .ie registrations in this period.
There were 230,611 registered .ie domains by 30 June 2017, up 6 percent year-on-year.
Commenting, David Curtin, Chief Executive of IEDR, said: "The remarkable half-year growth of .ie domain name registrations is a testament to the strength of the brand. SME owners and consumers alike recognise that .ie is 'Identifiably Irish', representing trust, authenticity and familiarity.
"The increase in registrations in Cork, and indeed in Munster, during this period demonstrates this. An increasing number of SMEs understand the value of a website and, in particular, e-commerce.
"However, there is still plenty of work to be done. While there has been strong national growth, much of it is concentrated around urban centres. Ireland still lacks a complete high-speed broadband network, and continued delays to the National Broadband Plan will not only disadvantage rural citizens, but stifle the growth of rural SMEs, making them less competitive. Indeed, our own research has shown that 83 percent of consumers expect a business to have an online presence and 74 percent find it frustrating when it does not.
"IEDR is continuing to work with the SME community to improve access to website-building tools and e-commerce mentorship. For long-term success, we believe that Government and industry leaders must prioritise closer collaboration, with a view to improving rural internet connectivity and providing training and upskilling programmes for SMEs going online and engaging in e-commerce for the first time."