29 August 2017
By Bryan Smyth
bryan@TheCork.ie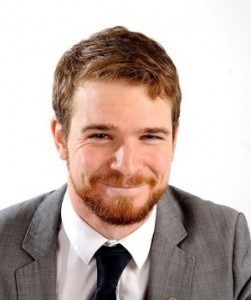 Cork South Central Sinn Féin TD Donnchadh Ó Laoghaire has expressed concerns regarding the manner in which the Government is managing the requirement for a Public Services card, stating that there has been no real debate regarding the potential implications of such a card, or any such database.
The Sinn Féin Justice spokesperson, was speaking following correspondence from numerous privacy law experts regarding their concerns to the Minister for Justice Charlie Flanagan.
The Cork South-Central TD said:
"The case of an elderly woman being deprived of her pension for some 18 months for refusing to register for the Public Services Card is quite shocking and it is morally wrong that she was put in this position of hardship.
"However, it is also the case that the legal basis for this is debatable, and that the Government may not be entitled to require registration for this card, as numerous legal experts have outlined, stating 'we are not aware of any such legal requirement'.
"There is no legal basis in legislation for this card. The Department is relying on a section of the Social Welfare Consolidation Act 2005 (section 247C as inserted by the Social Welfare and Pensions Miscellaneous Provisions Bill), merely requires that the Minister may require any person receiving a benefit to satisfy the Minister as to his or her identity, and that failure to do so could lead to disqualification. This legislation does not specifically that this must be a public services card; it does not even mention it.
"If the woman in question, or anyone else, can satisfy the state via other the identification outlined in the specific section, that they are who they say they are, then it is difficult to see how a payment could be legitimately withheld from a person. This is an extremely thin legal basis for such a major public policy initiative. It is not clear that the Bill before the House deals with this either.
"There are very considerable and legitimate concerns regarding privacy, and sharing of sensitive date, and several privacy law experts have expressed their concerns to the Minister for Justice in recent days.
"My Dáil colleagues John Brady TD and Mary Lou McDonald TD have already expressed serious reservations regarding the concerns that this is part of a move towards a National Identity Card, and a related database; it is simply not acceptable to attempt to introduce such a far reaching policy by stealth. Making such a card mandatory by merely administrative means is not legally sound or acceptable.
"There needs to be a full debate on this, and the Ministers for Social Welfare and for Justice need to be upfront, and deal with the significant privacy and date protection concerns outlined."