29 August 2017
By Tom Collins
tom@TheCork.ie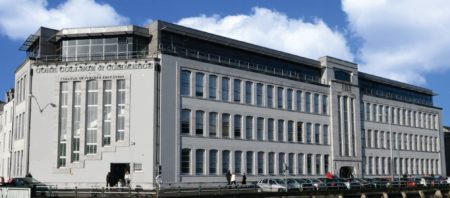 Cork based students are being offered the opportunity to kick start a new career in accountancy through a special course starting in September. The programme is fully funded, which means no costs to students, and also does not require CAO points to gain admission.
The CPA Business and Accounting Traineeship is a 12-month course that is a partnership between the Institute of Certified Public Accountants in Ireland (CPA Ireland) and Cork College of Commerce. The academic element of this programme incorporates CPA approved professional tuition for the first level of the CPA qualification leading to a Certificate in Business and Accounting on completion.
The CPA Business and Accounting Traineeship can help activate student's careers in accountancy and business. Upon completion of the academic year the students will also participate in a three-month work placement from June – August. This will take place in an accountancy practice or a business related organisation giving students the opportunity to gain applied practical experience in the world of accounting and business.
Speaking on behalf of CPA Ireland, CEO Eamonn Siggins said "This is the second year of this course in professional accounting, and many graduates have already gone on to further studies in accountancy or into full time employment thanks to their studies. This course provides opportunity for a new entry path to the accountancy profession and we are very pleased to make this programme available to students in Cork. A CPA qualification is the most widely recognised accountancy qualification globally, so whether you are interested in working in Ireland or abroad, this is a great first step. One of the great benefits of studying to become a qualified CPA is that you can do so while continuing to work fulltime and earn an income."
Further information about the CPA Business and Accounting Traineeship programme is available from CPA Ireland. E-mail: hello@cpaireland.ie Tel: 01 425 1000 or visit http://www.cpaireland.ie/study-cpa/free-cpa-courses