20 September 2017
By Bryan T. Smyth
bryan@TheCork.ie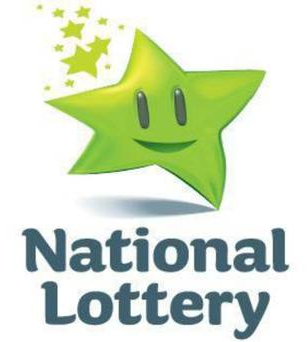 This is a story that ticks so many PR boxes! A Lotto ticket sold on a genuine Island (that is not connected to the mainland by bridge), in a scenic tourist friendly area of Co Cork, near to the Wild Atlantic Way, and did you realise that Bere Island is also on Google Streetview? (see image of post office at the end of this article)
National Lottery officials will visit Bere Island, Co Cork tomorrow (21st September) to celebrate the EuroMillions Plus of €500,000 with the winning Post Office retailer and island residents.
A lucky winner who bought their ticket in Bere Island is €500,000 better off after winning the top prize in last night's (Tuesday 19th September) EuroMillions Plus draw.
Bere Island, also known as An tOileán Mór meaning "the big island", is an island off the Beara Peninsula in Cork. It is approximately 10 km x 3 km in size, with an area of 17.68 km² and the island's population is estimated to be in the region of 220 people.
The winning Quick Pick ticket was sold last Monday (18th September) at Bere Island's local Post Office in Lawrence Cove.
Coincidentally, the sale of National Lottery products was only introduced to Bere Island in late 2016 following the roll-out of National Lottery products through the An Post network which offers the National Lottery's most popular products through all Post Offices and selected Postpoint retailers nationwide.

The winning retailer, Mary Murphy who is Post Mistress at the Bere Island Post Office, a position she has held for the past 40 years said: "We are delighted this morning after hearing this great news. It's fantastic for the island, for our community and I still can't believe we sold the magic ticket. We are buzzing. It is also amazing for us in the Post Office as we are the life and soul of the community, similar to many rural towns and villages all over Ireland. We're looking forward to meeting our visitors from the National Lottery tomorrow and we'll certainly enjoy the celebrations."
This is the 21st EuroMillions Plus win in Ireland so far this year. At a cost of just €1 extra per line, the EuroMillions Plus draw gives players an extra chance to win the half million euro prize. The winning EuroMillions Plus numbers were: 5,10,41,43 and 44.
This wasn't the only win down in Co Cork, as last night as another lucky player matched five numbers, winning €29,526 in the process. This ticket was sold in the Texaco service station on the Cork Road in Midleton.