30 September 2017
By Tom Collins
tom@TheCork.ie
On Saturday, October 21st, adrenaline junkies are invited to get down and dirty at 'D'hillbillies Mud Run' in aid of the Mercy Hospital Foundation.
Comedy duo, 'The 2 Johnnies' got down and dirty to launch the fourth annual mud run which will see over 1,000 thrill seekers descend on Gortnahown Farm in Mitchelstown this October to tackle 6km or 12kms of muddy fun, that will see them run, crawl, scramble and slide over and under obstacles throughout the wet and wild course overlooking the Galtee Mountains.
D'hillbillies Mud Run, supported by media partner RedFM and E.Tarrant & Sons Skoda Dealers, is open to anyone over 16 with a reasonable level of fitness. Entry is €35 per individual; while the cost for teams of 6 – 19 people is €33 per person; and for teams with over 20 members, the cost is just €30 per person plus one free entry. Anyone who registers online at www.mercyfundraising.ie will receive a specially commissioned D'hillbillies souvenir shirt. Participants can also register on the day, but must arrive at least an hour before your preferred time to secure a place. Registration opens 9am and the first fun wave starts at 10.30am and in 15 minute intervals until 1pm.
Since its inception in 2014, this popular annual event, which is organised by Mitchelstown Lions Club and Curraghgulla Community Group, has raised over €51,000 for The Mercy Cancer Appeal. This appeal aims to fund key services and advancements in the treatment of, and research into many cancers; and in particular The Mercy Cancer CARE Centre, which will provide a quiet, safe place for patients and families dealing with a cancer diagnosis to come to receive support through their cancer journey.
Michael O'Mara, President, Mitchelstown Lions Club, spoke about the local support that makes D'hillbillies Mud Run possible: "Last year over 1,000 thrill seekers braved D'hillbillies Mud Run in Mitchelstown, raising over €17,400 for cancer services at The Mercy University Hospital Cork. This would not have been possible without the invaluable local support we received, and continue to receive. For the fourth consecutive year, Lions Club member, Billy O'Donovan will kindly host the mud run on his land at Gortnahown Farm; and without him, this event simply would not be possible. The local Curraghalla Community Group, and the local shops and businesses in Mitchelstown all deserve a special mention; as do our main sponsors RedFM and E.Tarrent & Sons Skoda Dealers."
Alan Peppard, Chairman of the Curraghagalla Community Group said "Participants can be sure of a highly entertaining day on October 21st, with plenty of obstacles, hills and slopes to climb up and slide down along the way; not to mention the stunning views of the Galtees. We are encouraging both new and old participants, in teams and as individuals, to join us for what promises to be a wet and wild day. Even if you can't participate, come along as a supporter and help cheer on participants as they help raise funds for this very worthy cause."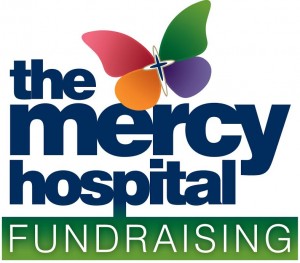 Speaking about how funds will be used, Deirdre Finn, Community and Events Fundraiser, The Mercy Hospital Foundation said "With one in three people in Ireland expected to have cancer at some point in their lives, it is likely that we or someone close to us will have the experience of sitting in a consultation room, being given devastating news. The Mercy Hospital Foundation is building a specialised Cancer CARE Centre that will provide a quiet, safe place for patients and families dealing with a cancer diagnosis to come to receive support on their cancer journey, and funds raised through this event will go towards the building of the Mercy Cancer CARE centre"
Acknowledging the organisers and supporters of D'hillbillies Mud Run, Deirdre added "Our mission is to inspire people to support advancements in research, diagnosis, treatments and care of patients at The Mercy University Hospital, the People's Hospital. We promise to do our very best to provide you with a world class hospital, right on your doorstep, and this is only possible through the help of our supporters and donors like Mitchelstown Lions Club and the Curraghalla Community Group who organise D'hillbillies Mud Run year after year, and all those brave enough to participate in it."
D'hillbillies Mud Run takes place at Gortnahown Farm on Saturday, October 21st. The farm is located approximately 1km from Junction 13 off the M8 motorway, just 30 minutes from Cork City, 1 hour from Waterford City, 1 and quarter hours from Limerick City, and 2 hours from Dublin.
For more information, see www.facebook.com/DhillbilliesMudRun, and keep up to date on all the latest news on social media using the hashtag #Mucky4Mercy. To register, call (021) 4274076 or visit www.mercyfundraising.ie