20 October 2017, 5pm
By Elaine Murphy
elaine@TheCork.ie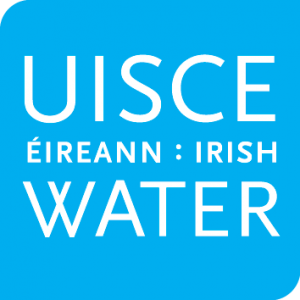 Irish Water, working in partnership with Cork County Council, is continuing to work to restore water supply to the remaining communities across the county impacted by Storm Ophelia.
Over the past two days, water has been restored to a number of area, including the remainder of Fermoy, Youghal, Ballynoe, Newcestown and Minane Bridge. This has reduced the number of people without water to approximately 470 across the county. This compares to a peak of over 50,000 people in the immediate aftermath of Storm Ophelia.
Customers may experience low water pressure for a short time as flows return to normal in the system. As water returns, it may be cloudy or discoloured. Customers are advised to run the cold tap until it runs clear.
A number of sites are being powered by generator until mains electricity supply is restored. In other sites, where the mains electricity supply has not returned or generators have not yet been sourced, alternative water supplies have been put in place. Irish Water personnel have also been working alongside staff from Cork County Council and volunteers from Cork North Civil Defence and Cork South Civil Defence to distribute supplies of bottled water to communities where the supply has not yet returned.
Alternative water supplies are currently in place at the following locations:
Rylanne
Ballinhassig (at the shop)
Kilmoney Lower (beside Kilmoney stores)
Castletownkinneagh (in village)
Fountainstown (Angela's Shop)
The locations of these alternative water supplies may change, subject to demand and as local supplies come back on line. A live tracker of tanker locations is available on the Irish Water website at https://www.water.ie/support/ophelia/ . Cork County Council staff will also continue to distribute bottled water over the weekend as needed.
Customers can also get updates on the status of their supplies at 1850 278 278.
Irish Water thanks the staff of Cork County Council, the ESB and the Civil Defence volunteers for their huge efforts during the past week. We also thank our customers for their patience while we work to restore normal water supplies across the county.