3 November 2017
By Elaine Murphy
elaine@TheCork.ie
Cork Airport growth of +4% versus October last year
Nearly 200,000 passengers travelled through Cork Airport in October
Growth comes despite disruptions caused as a result of Storms Ophelia and Brian
Cork Airport has welcomed a 4 per cent increase in passenger numbers in October compared to the same month last year, with 197,316 passengers flying through the Gateway of the South of Ireland last month.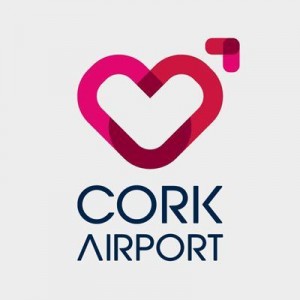 October passenger numbers reflect the continued growth that Cork Airport, Ireland's newest transatlantic airport and second busiest international airport has experienced throughout 2017.
Cork Airport's Managing Director, Niall MacCarthy said: "Consistent passenger growth is in direct correlation to the ongoing success of our routes across Europe and now to Boston Providence. Cork Airport has endeavoured to support the growth of our routes, through collaboration with local, national and international tourism and business stakeholders."
"October's passenger numbers are also significant due to the fact that Cork Airport experienced flight cancellations as a result of Storm Ophelia, the worst storm to hit our airport in its 56-year history and ironically on the anniversary of its opening in 1961. We worked intensely with our airline partners to ensure prompt and effective rescheduling and repositioning of aircraft in the aftermath of the storm. We resumed services as soon and safely as possible", he added.
Cork Airport also welcomed 42,000 passengers throughout the course of the October Bank Holiday weekend.
Recent announcements regarding increased frequency and expansion for Summer 2018, by SWISS, Volotea and Aer Lingus Regional, provide an early indicator of continued growth for next year.