3 November 2017
By Elaine Murphy
elaine@TheCork.ie
Four popular Cork pubs have secured listings in the 2018 Michelin 'Eating Out In Pubs' guide.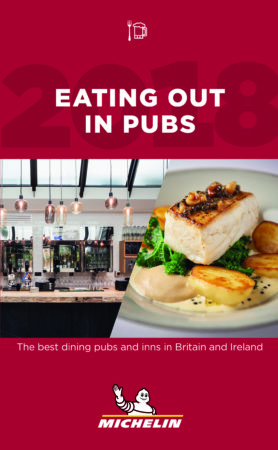 They are Poacher's Inn (Bandon), Deasy's (Clonakilty), Cronin's (Crosshaven) and Toddies at The Bulman (Kinsale).
Toddies at The Bulman has also secured an "Inspectors' Favourites" commendation, described in the guide as 'an establishment found to be particularly charming and which offers something extra special'
18 other pubs from the Republic of Ireland and eight from Northern Ireland also feature in the publication.
In overall terms, County Down leads the way with seven listings followed by Clare and Cork with four each and Kildare with three. Dublin, Galway and Mayo each received two listings with Antrim, Leitrim, Louth, Sligo, Tipperary and Wexford each having one listing.
Produced by tyre manufacturer Michelin – this year's guide recommends some 470 top dining pubs spread across England, Scotland, Wales and Ireland of which 27 are new entries and all of which are selected, first and foremost, for the standard of their food.
Speaking at its launch, guide editor Rebecca Burr (who also edits the famed Michelin Guide Great Britain & Ireland) commented: "This year we have seen so many pubs get a new lease of life by placing greater emphasis on food. It's great to see pubs being rejuvenated this way as they are often the heartbeat of our towns and villages."
The Michelin 'Eating Out In Pubs' guide 2018 is priced at €16.99 and is available in bookshops and online at http://travel.michelin.co.uk/