10 November 2017
By Elaine Murphy
elaine@TheCork.ie
Pat Buckley TD launches Bill to empower involuntary mental health patient
Sinn Féin Mental Health spokesperson Pat Buckley (Cork East TD) has today launched the Assisted Decision Making (Capacity) (Amendment) Bill 2017 which he said would empower involuntary mental health patients to take part in their care by providing them an equal right to Advance Healthcare Directives.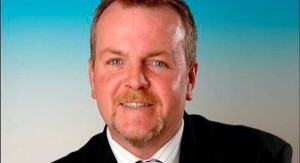 Deputy Buckley said the right should exist for all patients with legal capacity and this would help to build a more trusting relationship between those in care and their care givers.
Deputy Buckley said;
"An Advance Healthcare Directive (AHD) provides for a patient to develop a plan for their care in the case where they may not have capacity to make informed decisions in the future.
"This can refer to treatments such as resuscitation or dialysis that being of sound mind a person may decide they would never want if they lack capacity in the future.The Assisted Decision Making Act which the Bill amends contains a right to develop such a plan but only for patients who are not detained under the Mental Health Act.
"Patients who are detained under this act do not by definition lack capacity to make decisions about their care and so this is an unfair and discriminatory exclusion which treats mental health patients differently to other groups.Involvement in care can be empowering and help to build trust in the therapeutic relationship.
"This has been shown to help healthcare outcomes but its also about the basic rights of patients and their dignity.The Bill has been developed by Mental Health Reform, myself and Mary Lou McDonald.
"MHR are well known champions of the rights of patients and we are delight to work with them on this.We hope to build broad support for this simple but important reform and will be working with TD's and Senators from all parties and none to ensure its passage into law.
"When Sinn Féin proposed a similar amendment earlier this year which garnered positive responses from Fianna Fáil and the Minister which we hope will translate into the kind of support which will see this amendment become law soon."