14 November 2017
By Bryan Smyth
bryan@TheCork.ie
31 BSc. Business Information Systems graduates are the first in their Degree Programme to achieve an IIBA Academic Certificate in Business Analysis.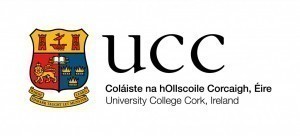 At UCC's Autumn Conferring 2017, 31 BSc. Business Information Systems (BIS) graduates from Cork University Business School (CUBS) at UCC were the first to achieve an additional qualification as part of their Degree programme, and were awarded the IIBA Academic Certificate in Business Analysis.
Established in 2003, International Institute of Business Analysis (IIBA) is the leading association for business analysis around the globe, and the IIBA Academic Certificate in Business Analysis gives anyone considering a career in business analysis the ability to gain a comprehensive understanding of business analysis fundamentals while earning a business analysis certificate.
As an academic member of IIBA for the past three years, BIS identified an opportunity to provide undergraduate students with an additional, industry recognised qualification, and pursued accreditation with IIBA in 2016 for its undergraduate BSc. BIS programme. After IIBA completed the assessment process, BIS received recognition for its academic credential.
Participating students were required to undertake two elective modules in the final year of the four-year degree in UCC. As part of these modules students studied the 'Guide to Business Analysis Body of Knowledge' which is the essential standard for business analysis practitioners. Students who achieved 2H1 or higher in both modules were awarded the IIBA Academic Certificate in Business Analysis and will now be listed in the IIBA certificate registry found on iiba.org.
Speaking about what this additional offering from the BIS programme means for students, Prof. Joseph Feller, from Business Information Systems said "Many BIS students work as Business Analysts after graduation or during our international industry placement programme in 3rd year. Business Analysts play a fundamental role in industry as business and technology savvy problem solvers. BIS is proud to partner with IIBA, which is recognised globally by industry as setting the standard for the business analysis practice and professionalism. The certification validates the real-world valuable knowledge of our graduates and provides them with an additional qualification that further sets them apart from the rest of the field."
Ken Fulmer, CEO of IIBA said "Enabling business analysis students on a global scale to transition seamlessly into the workforce is ultimately what drives the IIBA Academic Program. We are pleased to celebrate with Cork University Business School the success of their first BIS graduates on earning the IIBA Academic Certificate in Business Analysis. Through this collaborative programming approach, students gain fundamental knowledge in business analysis that can give them an advantage when it comes to landing their first BA role."
Ahead of the BSc. Business Information Systems Conferring, the 31 IIBA graduands and their classmates, including families, attended the annual BIS Graduation Breakfast which recognises the hard work and achievements of the graduands over the course of their college career.
Anyone interested in learning more about BIS (Course code: CK203) in UCC can find out more at www.cubsucc.com.