22 November 2017
By Elaine Murphy
elaine@TheCork.ie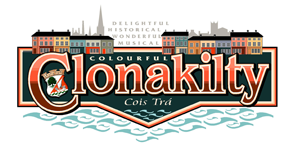 People are reminded that they should arrive well before the 8pm start time of the "John F. Kennedy: The West Cork Connection" illustrated lecture at the Clonakilty Parish Centre this Thursday evening 23rd November.
Fachtna McCarthy of Dúchas Clonakilty Heritage will deliver the lecture, which happens to be the day after the anniversary of the US Presidents assassination in 1963.
This lecture will give a full overview of the different strands of John F. Kennedy's ancestry, including the Wexford, Bruff and West Cork branches as well as the previous and little publicised visits that he made to Ireland in 1945 and 1947 and JFK's sister, Kathleen, who lived for a time in Lismore Castle.
The aftermath of JFK's death in 1963 will also be dealt with in Fachtna's lecture.
Further information on Dúchas Clonakilty Herotage Facebook page https://www.facebook.com/DuchasClon​