24 November 2017
By Elaine Murphy
elaine@TheCork.ie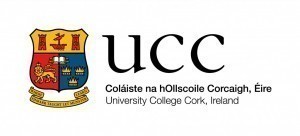 The first visually-impaired athlete to complete seven marathons on seven continents in seven days, the founders of an initiative to engage girls in STEM, and the coach of Cork senior ladies' football team during 10 All-Ireland wins are among those to be honoured at UCC today.
UCC law alumna Sinead Kane, who qualified as Ireland's first legally blind solicitor in 2009, will receive an Alumni Achievement Award. Kane's efforts to secure visually impaired legal professionals equal opportunities in court led to the introduction of legislation in 2008 allowing for visually impaired persons appearing before a court to have an assistant.
Organisers of sporting events should "know their definition of disability" and give registration options for persons with disabilities and contact them to discuss their needs and review the course and assess its suitability, according to Kane, who recently completed the World Marathon Challenge and is currently completing a Ph.D. in DCU's Anti-Bullying Centre.
Ruth Buckley, Deputy Chief Executive and Head of ICT and Business Services for Cork City Council; Gillian Keating, a partner in Ronan Daly Jermyn Solicitors, and Caroline O'Driscoll, a Tax Partner with KPMG Cork, the founders of I WISH, an initiative to inspire female secondary school students to pursue STEM careers, will also be honoured.
According to the I WISH founders, "we cannot tolerate a system which delivers lesser outcomes for women than for men."
"The skewed representation of women in STEM means that the technology, which is influencing so much of what we do, from applying for jobs through online questionnaires to speech recognition software and 3D printed cars, is made by men and tested on men and as a result, it tends to work better for men."
Organised by UCC's Development and Alumni Office to honour alumni who have achieved outstanding success in their chosen fields and sponsored by Bank of Ireland, Boston Scientific, and Henry Ford & Son, Alumni Achievement Awards will also be presented to Dr Katherine Fitzgerald (in absentia), a professor of medicine and Director of the Program in Innate Immunity at the University of Massachusetts Medical School and Phil Hogan, the EU Commissioner for Agriculture and Rural Development.
Dr Fitzgerald's research is focused on how the immune system discriminates pathogens, resident microflora, and host molecules to protect the host from infection and avoid damaging inflammatory diseases. She advises young women starting out in their careers that "identifying mentors who can advise you and help you prioritise your focus is a key determinant of success."
Prior to becoming Commissioner, Phil Hogan, who studied a BA in Economics and Geography at UCC, represented the Carlow/Kilkenny constituency in Dáil Éireann, where he served in the Fine Gael Party shadow cabinet and as spokesman on Europe, on the food industry, consumer affairs, and regional policy.
Eamonn Ryan, who has made a significant contribution to Gaelic games in UCC and Cork, will be presented with the Alumni Award for Voluntary Service to UCC. He is a current selector with the Cork Senior men's squad, the only member of the outgoing committee to be retained for 2017-19.
Ryan's involvement with UCC GAA began in the 1960's when he returned to third level education to complete a BA and HDip in Education at UCC. As coach of the Cork Senior Ladies' Football Team, he oversaw the team powering their way to 10 Munster Championship titles, nine National League titles, and 10 All-Ireland titles.
"Young females need the enthusiastic and undiluted support of parents, siblings, teachers, community and even legislators, for girls and women to see exercise and sport as both a right and an integral component of one's lifestyle."