29 November 2017
By Elaine Murphy
elaine@TheCork.ie
Sinn Féin Justice spokesperson Donnchadh Ó Laoghaire TD has called on Mícheál Martin to publish the content of documents received by Fianna Fáil leader Mícheál Martin last Friday ahead of the resignation of Tánaiste Frances Fitzgerald.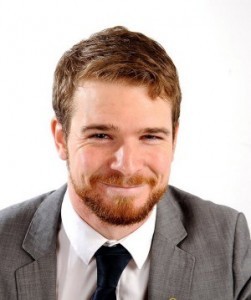 Teachta Ó Laoghaire said;
"It has emerged over the past 24 hours that Mícheál Martin may have had knowledge of the emails on Friday in advance of the resignation of the Tánaiste yesterday.
"It is understood that it is some version of the documents released to media and to the public on Monday evening, but not the exact same version.
"It is important that we know what the detail of that document was, if it is the case that he had knowledge of what was contained in those emails at that time it calls his judgement into question.
"It would suggest that despite having this crucial information he continued to spend the weekend trying to find a solution that would fall short of the accountability required.
"Had he been considering anything less than Frances Fitzgerald's resignation during his negotiations over the weekend with Leo Varadkar, his views are as clouded those of the Taoiseach, Charlie Flanagan and indeed Frances Fitzgerald herself.
"These documents must be fully published by the Fianna Fáil leader as soon as possible. This will provide complete transparency, and show that his judgement was not diverted by the idea of a backdoor deal to keep Fianna Fáil close to the seat of power.
"I have written to Deputy Martin on this matter and eagerly await his response."