4 December 2017
By Bryan Smyth
bryan@TheCork.ie
Tánaiste Simon Coveney TD officially opens Munster's only private spine service located at Mater Private Hospital Cork
OVER 10,000 patients a year are expected to attend for medical consultation at the new Orthopaedic or Spine Consultation at Mater Private Cork, the only private Spine Service in Munster.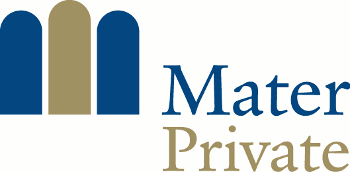 The new 8,000 sq/ft purpose-designed facility built to state-of-the-art best practice standards with an investment of over €2.5 million, was officially opened by the Tánaiste, Simon Coveney TD on Saturday morning.
Speaking at the official opening of the new Orthopaedic and Spine Centre, the Tánaiste and Minister Simon Coveney, said: "Mater Private Cork is leading the way in the area of private healthcare in Munster having grown from 130 staff when it opened in January 2013 to almost 300 today. It is Ireland's newest private hospital and Mater Private Cork is now the second biggest Orthopaedic Centre in Ireland outside of Dublin. This new unit will directly support 30 jobs with employment for consultants, nurses, physiotherapists, radiographers and administrators and provide a service to over 10,000 patients a year."
The new Orthopaedic and Spine Centre, which has been receiving patients since September, boasts:
12 Consultation Rooms to serve Orthopaedic Spine and Ophthalmology Services
Physiotherapy and Rehab Gym
Digital X Ray and Bone density scanner
Complete Paperless Electronic System (KM Medical )delivered via Apple Hardware
Direct link to the hospital via the bridge on the 3rd floor
The Chief Executive of Mater Private Cork, Donna Roche, said: "The new Orthopaedic and Spine Centre at Mater Private Cork has raised the bar for others to follow. Our key aim is to provide GPs with swift and easy access to in-hospital care for their patients. Our state-of-the-art-facilities allow patients to meet their consultants and physiotherapists, have their imaging and x-rays taken and receive post-operative care, efficiently, in the one centre. We recently announced that Mater Private Cork has specifically collaborated with Apple to develop a paperless clinic solution using their technology. Mater Private Cork also recently signed a contract with KM Medical in Cork that will revolutionise the process of electronic medical record storage."
Over 50 General Practitioners attended the official opening of the new Orthopaedic and Spine Centre at Mater Private Cork which preceded a GP Study event with a specific focus on orthopaedic-related matters, including:
Orthopaedic Surgery – New Technologies
Hip & Knee Replacement Surgery – Who & When
Spinal Surgery
The Complexities of Hip and Knee Joint Injection
Basic Life Support Update 
Over the past 18 months, Mater Private Hospital Cork has doubled its capacity, opened a new ward and Emergency Department leading to an increase in staffing levels in a number of medical and administrative areas. Further development and expansion plans are at an advanced stage. The Emergency Department, which treats patients over 16, and Urgent Cardiac Care open daily, from Monday to Friday between 9am and 5pm.