4 December 2017
By Mary Bermingham
mary@TheCork.ie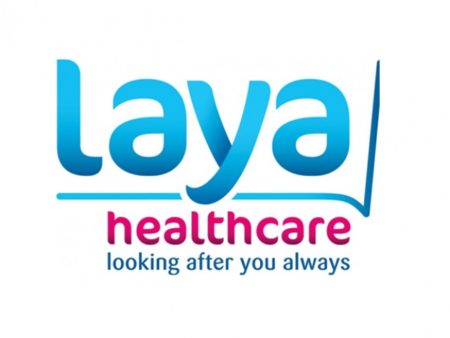 Little Island based Laya healthcare is to reduce the cost of 22 of its schemes by an average of 6% on the net premium, with the adult rate on one of its most popular plans – Flex 175 Explore – being cut by 14%.
Price reductions will also be introduced across adult, child and young adult rates (YAR) on 22 laya healthcare schemes, and will be available to all new and renewing members. Of the 22 schemes, eight will go down in price from Friday, 1st December 2017 with the remaining 14 schemes being reduced in price from 1st January 2018.
The price review will bring potential savings of €374.32 for a family of 2 adults and 2 children opting for laya healthcare's Essential Connect Family scheme, with families opting for Essential Health 300 making a saving of €325.86. On average, adult, child and young adult rates (18-25 year olds) across the 22 schemes will reduce in price by 5.65%, 6.24% and 5.15% respectively.
In addition to sweeping price reductions, laya healthcare is introducing its popular 'Free Kids Offer' on 2nd and subsequent children on its Essential Connect Family and Essential Health 300 schemes, effective from 1st January 2018 and running until 31st March 2018. For families (2 adults and 2 children) opting for laya healthcare's Essential Connect Family, the 'Free Kids offer' will bring a total saving of €374.32.
Commenting on the price reductions and compelling new free kids offer, Dónal Clancy, Managing Director of laya healthcare says, "We know affordability is front of mind for our members, and that's why we're delighted to announce these price reductions that will bring great savings on some of our most popular schemes. Of course, anyone can compete on price, but its value, benefits and delivering a strong customer experience where we believe we can make a difference.
"At laya healthcare, we continue to invest in innovations that deliver world-class healthcare and measurable value for our 580,000 members and benefits that save them money on everyday medical expenses. We recently announced the launch of our new healthcoach benefit, available to members aged 18 years+ at no additional cost[1], giving them access to a face-to-face consultation with a qualified Healthcoach who will design a personalised 8-week health programme encompassing all aspects of their health including fitness, nutrition and mental wellbeing. Since November, all our members can access online GP video consultations through GPlive and our CareOnCall service offers our members online GP consultations seven days a week, a home prescription service and unlimited phone access to Irish-registered GPs, nurses and physios. We continue to provide excellent cancer and cardiac cover and we are the only insurer to provide 100% orthopaedic and ophthalmic cover in approved centres, with no shortfalls applying. We will continue to keep our schemes under review to ensure that we can continue to offer our 580,000 members great value and the most comprehensive schemes in the health insurance market."
For more go to layahealthcare.ie