20 January 2018
By Elaine Murphy
elaine@TheCork.ie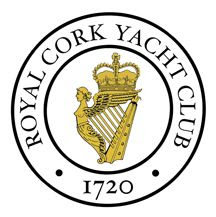 It is with great excitement that Volvo Cork Week announce the lucky 10% of Super Early Bird entries that will receive a full refund on their entry fee for Volvo Cork Week, which will take place in the Royal Cork Yacht Club from the 16th to the 21st of July next, in association with Volvo at Johnson & Perrott Mahonpoint. Off to a winning start are: Colin Galavan and Richard Hayes with CARPE DIUM, Rory Fekke with F'n Gr8, Anthony O'Neill with Tenacious, Joan Mulloy Racing, and John Swan with Harmony.
The event received a whopping 45 entries before the end of December and indicators show that Volvo Cork Week is shaping up to be the biggest and best yet with over 50% of total entries for the last regatta already registered, 6 months in advance of the event itself.
Volvo Cork Week organisers are always looking for new and exciting ways to make the regatta better for competitors. The committee invested a lot of time looking at how best to offer a tailored experience to as many competitors as possible. This year will have a brand new format giving people the option to build their own regatta from the multi series format of the new event. Competitors have the option to enjoy the full five days of world class racing and great entertainment; there is an option of a new, three-day, series for those that can't commit to the five days; if participants enjoy the longer offshore style racing both fully crewed or shorthanded, then that is also on offer and if participants would like to hold their own class championships, finishing on the Saturday, then that is also an option.
With this new format, and again teaming up with Ireland's principal sponsor of sailing events Volvo Cars Ireland, the organising committee hope to attract more sailors from more areas of sailing and from a more diverse demographic. This, accompanied by six nights of world-class entertainment, will again make for a world-class event in 2018.
The online entry system is live and the next offer is set to go at the end of the month. Keep an eye on www.corkweek.ie and the event's social media channels for more information.