4 February 2018
By Mary Bermingham
mary@TheCork.ie
Cork city and county feature prominently in a new Angling catches report for 2017.
In Cork city, The Lough and Cork Harbour are highlighted in the Irish Specimen Fish Committee Report 2017, which was published this week.
The largest Carp recorded in Ireland last year was caught at The Lough by Barry James on the 6th May 2017, with a weight of 9.19 kgs (20.25 lbs) and a length of 70cm. Indeed, almost all of the top 20 biggest Carp caught nationwide last year were from The Lough.
The wider Cork Harbour region also saw the largest specimens of Lesser Spotted Dogfish, the biggest caught by Dan Lynch with a weight of 1.62kg, with large Flounder, Grey Gurnard, Ling, Megrim, Golden Grey Mullet, Thick Lipped Mullet, and Painted Ray among the noteworthy catches.
Cork county also figured prominently in the new report, with Rosscarbery the location where Dublin angler, Ian Mulligan, broke the Golden Grey Mullet record, which was established as recently as 2014. Mulligan's record-breaking Mullet weighed 1.29 kg and was caught in Rosscarbery on the 4th of July 2017.
Furthermore, Rosscarbery was the location where Amy O'Brien from Cork caught a 0.94 kg Golden Grey Mullet on 1st September, 2017, which resulted in her winning the Dr Aej Went Award for Young Specimen Angler of the Year. Dr Arthur Went, a noted fisheries biologist and one of the two founder members of the ISFC, nominated this award which is for the best specimen of the year (based on the highest percentage of the specimen weight) taken by an angler aged 13 years or younger. Amy also caught some notable Carp at The Lough last year, including one specimen weighing an impressive 7.43kg.
Kinsale, Clonakilty, and Union Hall also recorded large specimen catches logged last year.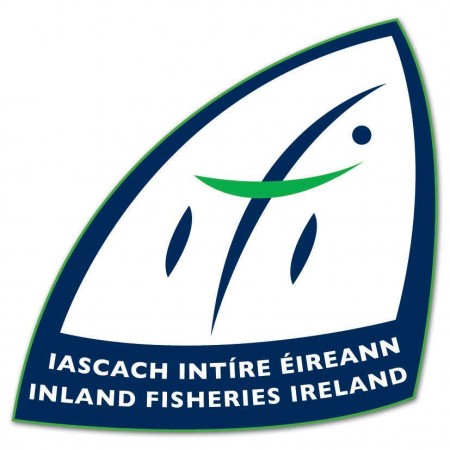 The Irish Specimen Fish Committee, which is supported by Inland Fisheries Ireland, is an independent all-Ireland voluntary body which verifies and records the capture of large fish caught on rod by anglers in freshwater and marine waters.
As well as the new record, detailed information on 422 specimen fish (large fish) taken by anglers from venues throughout Ireland in 2017, comprising many different species, is detailed in the report. The main species were smaller shark species like Smooth hound and Spurdog and, in freshwater, Carp dominated. All fish were caught, weighed, measured and released.
The Irish Specimen Fish Committee Report is available on the ISFC website www.irish-trophy-fish.com or from the Inland Fisheries Ireland website http://www.fisheriesireland.ie/. Hard copies of the report are available from Inland Fisheries Ireland offices nationally.
The ISFC Awards Day, when anglers will be presented with their awards and certificates, will be held on 17th Feb 2018 in Dublin (in conjunction with Irish Angling Show weekend: http://www.maramedia.ie/irish-angling-expo).
Meanwhile, anglers both at home and abroad will be reading the report carefully to plan their angling trips to catch the big fish in Ireland in 2018.