16 April 2018
By Elaine Murphy
elaine@TheCork.ie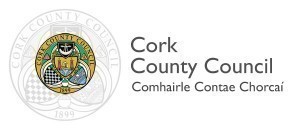 One of Cork's most iconic buildings, Cork County Hall, celebrates its 50th anniversary on April 16th 2018. Designed by Cork County Architect Patrick McSweeney, Cork County Hall was at the time of its completion in 1968 the tallest storeyed building in Ireland at 64.3 metres, retaining this status up to 2008 when surpassed by The Elysian.
In recognition of the occasion, an exhibition will go on display on April 16th at 1pm in the foyer telling the story of County Hall, from inception to completion. Mayor of the County of Cork, Cllr Declan Hurley together with Chief Executive of Cork County Council will also unveil a plaque commemorating 50 years of Cork County Hall.
Mayor Hurley is asking everyone to join him on the day, "Cork County Hall has become synonymous with Cork. It is a landmark building and one which resonates strongly with the people of Cork. Call to County Hall on April 16th at 1pm, enjoy the exhibition and have a cup of tea with cake."
The high rise solution was a striking architectural concept which had not been attempted previously in Ireland. When completed in 1968, the design was a single, elegantly proportioned, vertical block with a textured surface of precast concrete tracery which eliminated the need for scaffolding during construction.
One of the most distinctive features was the white concrete tracery which formed a lattice work over the building. It concealed the platforms outside the windows, on which each floor was created. The concrete panels were not used structurally but were suspended from the main structure.
As the original distinctive concrete facade became severely eroded an expansion scheme saw them replaced with an extra storey extending its height to 67m with a glazed pavilion offering panoramic views.
Speaking of the milestone, CE Tim Lucey noted the impact of the building on Cork, "In 1968 at the official opening, then County Manager Michael Conlon noted this County Hall belonged to the people of Cork. It continues to belong to the people of Cork and will continue to be a building which delivers for the people of Cork."