1 June 2018
By Elaine Murphy
elaine@TheCork.ie

What: Cork Harbour Festival
When: 2-10th June 2018
Cork Harbour Festival grows each year, and its flagship event Ocean to City – An Rás Mor, now in its 14th year, has received a record breaking entry! Over 200 boats and 600 participants from Ireland, U.S, Holland, Germany, Spain and Great Britain, are set to descend on Cork City for Ireland's premier rowing race on Saturday 2 June.
For the first time in its history, the 2017 Ocean to City became a shortened river race due to high winds forecast in the harbour, therefore it is with great excitement to have the full harbour race back for 2018.
Highlights
Alan MacNamidhe, who lives in Cork, is striving to become the first blind crew member to finish the full race course of Ocean to City. Alan was introduced to currach rowing two years ago during a Saturday public currach row in Cork City, which is facilitated by Naomhóga Chorcaí; and he has been rowing since. He started training for Ocean to City six months ago when the possibility of taking part came up in conversation. Alan will be rowing with Jack O 'Keeffe, Ed O'Leary, John Tynan and Michael McLaughlin.
Crew members of Lagan Currachs will be travelling from Belfast to Cork to participate in Ocean to City this year in their 10 metre (33ft) currach. Lagan Currachs include members from across Belfast who formed this community group in 2016. A team of almost 80 volunteers helped build this magnificent craft which is crewed by 12 rowers. The currach is rowed weekly on the River Lagan and Belfast Lough.
The furthest travelled crew will be from Albany, the capital city of New York State. Members of the Albany Irish Rowing Club will be borrowing an Irish boat for the race from Jimmy Austin, member of Cork City's Naomhóga Chorcaí.
Conor O'Geran of Phoenix Kayak Club has completed every race since the first race in 2005. Celine Kavanagh of Cahirsiveen has also never missed a race. Celine has either rowed, paddled or coxed each year of Ocean to City.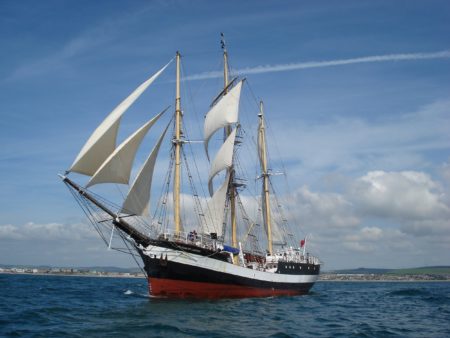 The Ocean to City Youth Race starts from Blackrock Harbour, covering a 4km stretch into the city. Youths typically participate in Meitheal Mara's Bádoireacht programme – a unique boat building and rowing service for young people (ages 14 – 18) – before participating in Ocean to City. This year Linda Zajkiewicz will be rowing in her second Ocean to City Youth Race. Two days after the race she will be heading to Dublin to board the Pelican of London Tall Ship for a 10 day voyage. This voyage will see Linda sail back into Cork Harbour on the weekend after Ocean to City, to be part of Cork Harbour Festival again. The Ocean to City Youth Race will have currach rowers from South Africa, Pakistan and Sri Lanka taking part in the race this year!
This is the 14th year of Ocean to City – An Rás Mor, organised by Meitheal Mara, which since 2005 has brought thousands of rowers and paddlers to Cork to compete, challenge themselves and leave with a memorable experience. Many participants are regular race goers, while others take part for the fun and challenge of completing the course.
There will be race commentary at the finish line as well as plenty of family fun featuring music, the festival market and circus street performances from 3.30pm at Lapp's Quay and Port of Cork. Soak up the buzz, mingle with crews and celebrate the 14th Ocean to City Race, Saturday 2 June!
Ocean to City – An Rás Mor is part of Cork Harbour Festival, organised by Meitheal Mara, the community boatyard, training centre and charity located in the heart of Cork City. The Festival is sponsored by Cork City Council, Cork County Council, Port of Cork, Failte Ireland and MaREI, and made possible with the help of dozens of Event Partners and hundreds of volunteers.
The full festival programme of over 70 events is available online www.corkharbourfestival.com.
What is Cork Harbour Festival?
Ocean to City – An Rás Mór and Cork Harbour Open Day formerly existed as two popular one-day events located at different points in Cork's annual maritime calendar. Both event committees recognised the synergy between the two events and began to work together and share resources. In 2015, Cork Harbour Festival was launched. The festival was shaped on the open day principle, with Ocean to City – An Ras Mór as the flagship event
Now in its fourth year, the festival has grown from strength to strength. Featuring nine festival days starting on the first week of June, it is packed full of events; all made possible through collaboration with over 50 different event partners in Cork City as well as 15 towns and villages along Cork Harbour. The programme has grown year by year and highlights Cork's rich heritage and culture as well as water and shore-based activities, with Ocean to City – An Rás Mór at the heart of the festival.
Taking place at the centre of Ireland's maritime paradise, as well as at the gateway to Ireland's Ancient East and the Wild Atlantic Way, Cork is perfectly positioned to deliver the largest and most engaging harbour festival in Ireland.
The Cork Harbour Festival Committee includes representatives from Cork City Council, Cork County Council, Port of Cork, UCC MaREI, RCYC, Cobh Harbour Chamber and Meitheal Mara.
What is Meitheal Mara?
It's a Company Limited by Guarantee, a registered charity and a nationally-accredited training centre.
Founded in 1993, Meitheal Mara 'Community or Workers of the Sea' is a community boatyard in the heart of Cork city. Meitheal Mara has grown from a small idea into an internationally recognised leader in community-based maritime services, underpinned by the energy and skill of committed and enthusiastic staff members. The vision is: Growth through maritime heritage. Na báid agus saol na ndaoine.
The mission of Meitheal Mara is to integrate and expand personal and community development opportunities through the medium of traditional boatbuilding, maritime recreation and maritime heritage. The primary object is to grow and integrate Cork city's maritime recreation and tourism sector at a purpose built river-side site.