23 August 2018
By Bryan Smyth
bryan@TheCork.ie
Sinn Fein Mental Health spokesperson Pat Buckley TD (Cork East) has blasted the recent closure of new CAMHS referrals in Cork as a "shocking indictment on the system and it's neglect by government".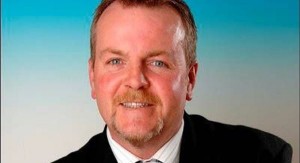 The closure means GP's are being asked to send children and young people in distress to A&Es.
Deputy Buckley said;
"We knew the services were not working for young people because the vast majority are waiting very long periods for referral. We knew that 162 children were awaiting their initial assessment in Cork.
"But the fact that the resignation of one consultant can grind the service to a standstill and force young people to go to A&E is really the clearest indication of the neglect of CAMHS.
"We do not know the specific reasons for this resignation. But we have heard clearly in recent months that pressure on staff in our CAMHS units is unbearably high.
"Under-staffing and unassailable demand on the services for what resources are available makes the job of nurses and doctors incredibly hard.
"The Minister must address this immediately and do everything in his power to see that the service can continue to assess young people and take referrals, while steadily improving capacity and the work environment for staff in doing so."