21 October 2018
By Bryan Smyth
bryan@TheCork.ie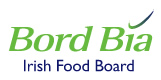 Bord Bia reveals "Plan to Grow" service
Five Cork exporters are attending SIAL International Food Fair in Paris this weekend – the biggest business-to-business (B2B) trade event in the world this year. The Minister of State at the Department of Agriculture Food and the Marine, Andrew Doyle T.D., along with the Chairman and CEO of Bord Bia leads a record 35 Irish food companies to SIAL (21-25 October) with thirty-two of the companies to feature on the "Ireland – Origin Green" pavilion.
The Cork companies in attendance include two Carrigaline businesses, Hassetts Bakery and Virginia Health Foods; Folláin Foods from Ballyvourney, and Dairy Concepts and Coolmore Foods, both from Bandon.
SIAL takes on increased importance this year given the uncertainty surrounding the UK`s future relationship with the EU.  While Brexit impacts on all food and drink sectors, exporters from the Prepared Consumer Foods (PCF) category are particularly exposed and, not surprisingly account for 30% of the Irish companies at SIAL with eight of them participating for the first time. While PCF exporters performed well in 2017 at €2.8 billion, an increase of 12% on the previous year, the UK accounted for €1.8 bn. or 62% of its value.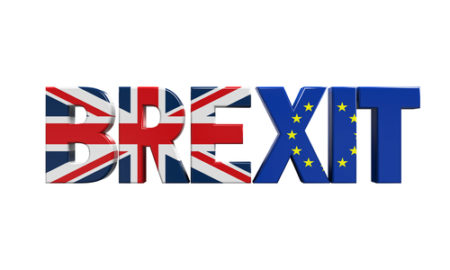 Irish exporters are clearly acting on their strategies – reported in the Bord Bia Brexit Barometer  – to diversify into new markets (85%) with Europe a priority market for 86%.  In addition three-quarters reported sales growth in non-UK markets in the past 12 months, with 76% favouring trade fairs such as SIAL as platforms for driving growth.
In advance of his departure Minister Doyle spoke of the government`s support for food and drink exporters:
The record presence at SIAL shows the confidence of Irish food and drink companies in meeting the challenges of Brexit and the ever-changing requirements of the international marketplace.  The fact that a third of those here are first time exhibitors at SIAL demonstrates clearly the strategy to shift away from reliance on one market, opening up to opportunities in Europe and further afield to reduce their risk to trading volatilities.

As a government we recognise that success in the marketplace requires investment in planning and innovation and I believe Budget 2019 reflects our commitment to the industry.  On the marketing and promotion front we have increased Bord Bia`s budget by €5 million to implement its export growth strategy for the industry.  While the UK market continues to perform well with an increase in exports again this year it is prudent to increase our footprint internationally and SIAL gives us an opportunity to do that with 160,000 trade visitors from 110 countries.
Tara Mc Carthy said that since the Brexit vote Bord Bia has worked closely with the industry, ad specifically with the UK-exposed companies to measure the risks to their growth strategies and to explore diversification options in new markets where appropriate.  Many of the companies at SIAL participated in building this data through the Brexit Barometers and the Market Prioritisation reports over the past two years.
"We now understand better the risks around Brexit and the measures we need to take to support companies get the right products into the right markets to ensure sustainable growth.

With the support of the Department of Agriculture, Food and the Marine we are now developing our "Plan to Grow" service through which we will work with companies across all sectors to identify priority markets for them individually, develop marketing strategies, interrogate market and consumer research trends as well as enhancing brand and product differentiation in association with our Thinking House.
Bord Bia Chairman Dan Mac Sweeney paid tribute to the Irish farmers and food processors whose continuous drive for excellence under the Sustainable Assurance Schemes and the Origin Green Charter set Ireland apart from competitors at SIAL in providing solutions to international buyers.
The power the Origin Green programme to differentiate our offering at SIAL and provide solutions to food buyers struggling to meet the demands of their consumers for sustainably produced food sets Ireland apart and is vital to securing premium positioning for Irish product in Europe and further afield.  Ireland`s Origin Green farmers and food processors are providing the independent assurances that increasingly appeal to buyers and give us an edge as we compete with over 7,000 exhibitors at SIAL to win the business that our industry needs to grow in a post-Brexit trading environment and meet the targets of Foodwise 2025.
Europe target for Irish PCF
While the EU is already home to 38% of our meat and 31% of our dairy exports Bord Bia`s Market Prioritisation Report identified real growth opportunities for PCF in Europe.  This is evident for the first seven months of this year when Ireland exported €1.32bn in PCF to Europe with non-UK European markets delivering growth. In the first seven months of 2018 the value of PCF exports to Denmark alone have more than tripled compared to 2016 to 24.5m.  Emerging eastern European countries have been very positive also – Hungary and Romania values have grown 400% and 347% respectively over the past two years though from low bases.  France, Germany and the Netherlands have delivered steady growth in recent years with potential growth in Belgium and Sweden also.
Noreen Foley, Business Manager at Hassatts Bakery, a first time PCF exhibitor is looking to SIAL to deliver new business in Europe and beyond:
"We are growing our business in UK, US, Canada and France but are looking to SIAL to secure new listings in our key European target markets of France, Germany, Switzerland and Poland, and we are excited about other opportunities that might come out of the show.  We are confident our award winning range of luxury Biscuits and Savoury Crackers and our motto of `Passion and Indulgence in every bite` will appeal to buyers of high-end products."
Supporting Irish Client companies.
To maximise the impact of Irish exporters at SIAL Bord Bia has been working with them in the run up to SIAL to ensure that they are fully equipped with the facts around sustainability and our UN commitments, to ensure the buyers appreciate the dedication of our farmers and food producers to attaining the highest standards of quality and sustainability.
In advance of SIAL Bord Bia also pinpointed key European buyers through its targeted digital marketing campaign, highlighting the attendance of Origin Green members at SIAL and inviting them to explore business opportunities with them.
 Marketplace 2018 follow up
In addition to the 32 companies at SIAL Bord Bia is also supporting Origin Green companies attending SIAL to follow up on business leads they struck at Marketplace International 2018 in the RDS earlier this year within a dedicated zone at the Ireland pavilion.