25 October 2018
By Bryan Smyth
bryan@TheCork.ie
The positive impact of Irish Water's investment in wastewater treatment is being felt by communities across the country including Cork as new wastewater plants are built and more are being upgraded. Irish Water is on track to deliver on our approved investment plans which will result no areas in the country having any form of untreated wastewater discharge by 2021. Since 2014 Irish Water has upgraded or built new wastewater treatment plants in 55 locations across the country including 12 towns where raw sewage was going directly into the water. These new and upgraded plants have improved the environment, supported tourism and in many cases built capacity for new homes and businesses.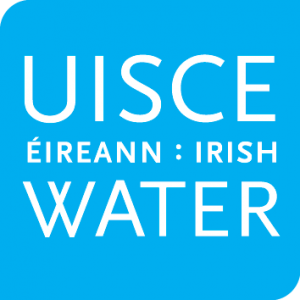 Last month, Irish Water marked the official opening of a new waste water treatment plant in Youghal – which is run by a private firm. It brought to an end the decades-long practice of discharging untreated sewage into the Blackwater Estuary, with a total investment of €26m in the overall scheme. It also ensures that wastewater from homes and businesses is treated and discharged in full compliance with Irish and European environmental standards.
The Cork Lower Harbour Main Drainage project is now at the halfway mark which means 10,000 homes and businesses are connected to the new scheme. As a result of the new waste water treatment plant in Shanbally, the amount of raw sewage being discharged into the Harbour has already reduced by the equivalent of 20,000 wheelie bins every day. When all the Cork Lower Harbour Main Drainage works are complete in 2021, the project will treat all wastewater from 20,000 homes and businesses in Passage West, Monkstown, Ringaskiddy, Crosshaven, Carrigaline, Glenbrook, Shanbally, Coolmore and Cobh.
In Cork, five agglomerations have been identified as having no treatment or preliminary treatment only. The five agglomerations are Ballycotton, Castletownbere, Castletownshend, Inchigeelagh and Whitegate/Aghada. Irish Water is committed to providing appropriate wastewater treatment in these area and we intend to submit planning over the coming months. We will be meeting with the public in Ballycotton in November to detail our revised plans.
The EPA's annual Urban Wastewater Treatment Report is negative, but also points to the progress made by Irish Water in 2017. The utility increased expenditure by 25% to €215 million last year to ensure the development and delivery of solutions to support the safe return of wastewater to the environment from almost 1.1 million homes throughout Ireland after it has travelled through 30,000 kilometres of public sewers and been treated at 1,100 wastewater treatment plants.
Irish Water is increasing investment in wastewater infrastructure year on year and has planned to increase spending on wastewater projects in the existing Capital Investment Plan. Many of wastewater projects are currently in the design and planning stage and expenditure during this stage is significantly lower than during construction. Consequently, there will be a large increase in wastewater expenditure over the next few years up to the end of 2021.
Irish Water says it has to focus investment in wastewater and does so by prioritising, firstly those locations that are not compliant with European Standards under the Urban Wastewater Treatment Directive and also by focusing on those locations with no treatment of raw sewage and those other locations where we need to improve existing treatment.
Irish Water is fully committed to meeting the timescales associated with the European Court of Justice Urban Wastewater Treatment Case. Since 2016 Irish Water has completed works at 16 locations ensuring compliance with European standards under the Urban Wastewater Treatment Directive. Irish Water has corrective actions in place for 28 sites that failed in 2017.
In 12 towns around the country were raw sewage were directly into the water, new wastewater plants have been constructed. There are plans progressing for an additional 38 locations.
Irish Water in conjunction with the local authorities is continuing to roll out standard operating procedures for wastewater treatment plants to ensure that they are operated to the highest standards possible.
Speaking about the progress made by Irish Water, Wastewater SLA Lead for Cork, Pat Britton said,
"In total since 2014 Irish Water has upgraded or built new wastewater treatment plants in 55 locations across the country, improving the environment, supporting tourism and in many cases building capacity for new homes and businesses. In Cork this has included upgrading the wastewater treatment plants in Clonakilty and Carrigtwohill, and building new wastewater treatment plants in Shanbally two years ago and more recently in Youghal."
"Irish Water has to focus investment in wastewater and does so by prioritising, firstly those locations that are not compliant with European Standards under the Urban Wastewater Treatment Directive and by then focusing on those locations with no treatment of raw sewage and also those other locations where we need to improve existing treatment."
"In some cases, progress has been slower than we would like due to complex conditions, planning and other issues, but Irish Water has a plan for every area."
"In Cork we are committed to providing appropriate wastewater treatment in five areas by 2021 – Ballycotton, Castletownbere, Castletownshend, Inchigeelagh and Whitegate/Aghada. The upgrade of the wastewater treatment networks in these areas will help to improve water quality, enhance of the area's amenity value and will act as a platform for social and economic development"