27 November 2018
By Bryan Smyth
bryan@TheCork.ie
Sinn Féin TD for Cork South-Central Donnchadh Ó Laoghaire today raised the issue of the staffing crisis faced by the HSE in attempting to recruit mental health professionals to vacant positions in Cork and Kerry.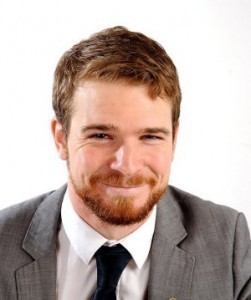 Deputy Ó Laoghaire was speaking during a Topical issue debate
"Minister the situation across the Country is desperately bad for mental health services and for assessments, there are 37,000 awaiting assessment, with 78% overdue. The Taoiseach tried to use the Cork and Kerry service as a scapegoat, ignoring how underresourced they are."
"It was discovered recently via a Parliamentary Question there are currently roughly 60 or so vacant psychiatrist positions in the state, with around 13 of those vacancies in CHO 4 area, the Community Health Organisation covering both Cork and Kerry."
"The roles are in child and adolescent psychiatry; psychiatry of learning disability and psychiatry of old age, as well as general psychiatry.
"There are 3,720 applications of needs assessment overdue, according to PQs we have received, 31.3% of which are in Cork. 1,192 are over 3 months."
On the CAMHS side of things, we have only half of the recommended numbers of consultant psychiatrists. This is having a serious impact on peoples lives and the quality of their lives, there are 174 children, who are waiting over a year to be seen, which is an absolute scandal."
"Indeed they pay lip service to the adequate resourcing of mental health services regularly, but words are not actions, and it is the action that is lacking.
"They claimed on budget day that €84 million was to be allocated to services, but only €35 million of that was new money, with the rest required to stand still.
"The mismanagement of mental health services is a microcosm of the dysfunctionality of the health service as a whole.
"We can do better; in fact we must do better."