1 January 2019
By Elaine Murphy
elaine@TheCork.ie
Carrigaline is Ireland's largest car commuter town, and in a fortnights time it will begin to enjoy a 24 hour bus service.
The Green Party in Cork has welcomed significant service enhancements to the Ballincollig-Carrigaline bus service, which will now run on a 24-hour basis.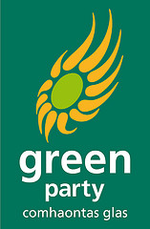 The enhancements announced by Bus Éireann and the National Transport Authority will take effect on Sunday, 13th January 2019. The service frequency doubles on Route 220, with minor changes to some other routes. Significantly, the 220 will operate on a 24-hour basis.
Colette Finn, the Green Party representative in the Cork City South West ward, which will include Ballincollig from next year's local elections, said:
"It is great to see areas such as Ballincollig and Carrigaline becoming more connected to the city centre of Cork and vice versa. It gives young adults the service they require at night to enjoy activities within the new city boundary. Speaking as a parent, I know that it will allow my daughter to meet her friends in Ballincollig without depending on me for a lift – here's hoping!"
Ms Finn described the move to a 24-hour service as progressive. She said it was part of the kind of change necessary to meet Ireland's international commitments on climate change and move to a less car-based economy:
"It's is a very progressive move with regards to making it more viable to rely on public transport, less on private cars. This is the kind of systems approach that is needed from the government to tackle our commitments under the Paris Climate Agreement."
Other changes to the route include increased frequency to every 15 minutes from 9:00am until midnight and all services will now stop at Grange Manor in Ballincollig and the Carrigaline Primary Care Centre. Every second service will serve to Crosshaven.
"It's also good to note that this change is primarily due to widespread public criticism of the route and how unreliable it was," Ms Finn said, "It's good that a public body has responded to public outcry in such a positive manner."