12 January 2019
By Mary Bermingham
mary@TheCork.ie
Over 200,000 people in Ireland suffer from type 2 diabetes, with many believing it to be a chronic disease for which medication is the only solution. In her new cookbook, Reverse Your Diabetes: The Revolutionary Diet Plan for Taking Control of Type 2 Diabetes, Dr Eva shows this is not the case.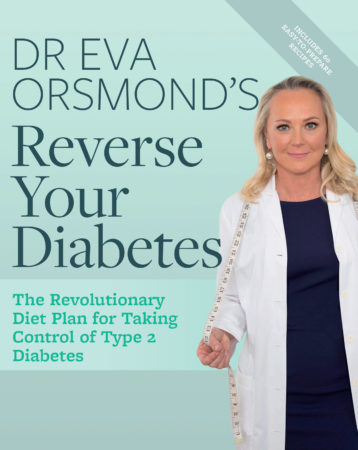 Join Dr Eva for a special information evening to mark this important book's launch on Thursday, 24 January in Eason, Mahon Point at 6.30 p.m. Hear how she has worked with patients to successfully reduce their type 2 diabetes and discover everything you need to know to take back control of your health. One of Eva's clients who managed to reverse their diabetes will be joining her on the evening to talk about their experience.
Tickets cost €20. Included in this is one copy of Reverse Your Diabetes (RRP €19.99), expert advice and a Q&A opportunity with Dr Eva, as well as some delicious and healthy refreshments. Tickets are available from this link. bit.ly/DrEvaDiabetes
About the book
• Successful, research based method that provides alternative to taking medication
• The Finnish model of taking control of your own health
• 200,000 suffer from Type 2 Diabetes
Dr Eva Orsmond has successfully helped her patients reverse their type 2 diabetes. This book, based on the latest research empowers the reader to do the same In this revolutionary book Dr Eva Orsmond takes a fresh approach to managing type 2 diabetes. Based on the latest research and Dr Eva's proven results with diabetes patients, this book will provide you with the information you need to adjust your diet and take control of blood glucose levels. By following Dr Eva's four phase plan you will remove fat from your pancreas potentially allowing you to come off diabetes medication and manage your health effectively.
With 60 easy-to-prepare recipes, covering breakfasts, soups, salads and main meals, this book is a clear and straightforward guide to nutrition for anyone with type 2 diabetes. With meal plans, food lists and healthy food swaps, you'll find you can still enjoy food while taking control of your health, losing weight and ultimately reversing your type 2 diabetes. This is an essential book that will empower you to take control of your type 2 diabetes and maximise your health for good.
About the Author
Dr Eva Orsmond, MD MPH is a medical doctor with a special interest in weight management and the treatment of overweight and obesity in adults and children. She appeared for a number of years on RTÉ's hugely popular Operation Transformation. Her two previous books, The Last Diet and The 10lb Diet were bestsellers. She is a regular contributor to a number of publications, including the Irish Daily Mail.