11 January 2019
By Elaine Murphy
elaine@TheCork.ie
Businesses in Cork have been urged to develop their online presence to grow and develop their business with new funding announced by the Government this week.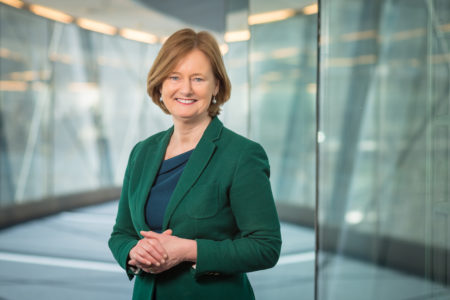 Today, the Minister for Communications, Climate Action and the Environment, Richard Bruton T.D. and Minister of State for Natural Resources, Community Affairs and Digital Development Sean Canney T.D. announced funding to support a further 1,000 small/micro businesses with funding and 2,000 with training to develop their online capabilities in 2019 under the Trading Online Voucher Scheme (TOVS).
The Scheme supports small/micro businesses in developing their ecommerce capabilities through the provision of training, advice and grant assistance of up to €2,500 (subject to match funding). Since launching in 2014, over 5,000 businesses have been granted funding and 12,000 supported with training through the scheme.
Ireland South MEP Deirdre Clune said: "Having a good online presence can be very valuable for companies. If a retailer is trying to sell goods further afield it is important that they have a good website to display their products. I would encourage businesses to apply for funding as part of this initiative. The retail sector is vital to the Irish economy and it is great to see initiatives such as this being made available to encourage companies to grow and develop."
Online sales of products across Europe are growing by 22% per year.
MEP Clune said: "At the European Parliament recently we met to take stock of the progress made in breaking down the barriers to e-commerce in the EU and discuss next opportunities and challenges.
"As of 3rd December, Europeans have been able to shop online without unjustified geoblocking wherever they are in the EU. Citizens will be able to compare parcel delivery costs more easily and benefit from more affordable prices for cross-border parcel delivery."
Other proposals are being currently discussed in the European Parliament or negotiated between the institutions, such as contract rules for sale of goods and supply of digital content and the new deal for consumers. The aim is to agree on these new rules before the end of the current European Parliament legislature so that consumers and businesses take all the advantages of online commerce.