9 March 2019
By Mary Bermingham
mary@TheCork.ie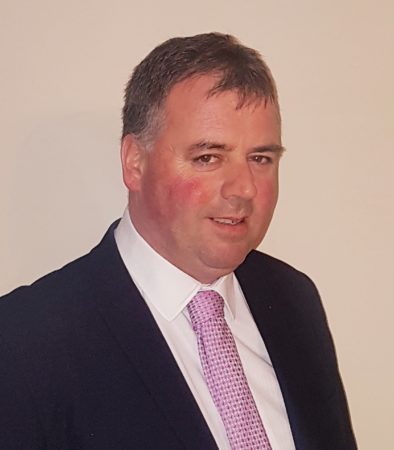 Lombardstown native Tony O'Shea has been added to the Fine Gael ticket ahead of the countrywide Local Elections in May and will seek to claim a seat for the party in the Mallow Local Electoral Area. Fine Gael confirmed O'Shea's nomination this week, joining Liam Madden & Cian Moriarty who were selected to contest the election in the Mallow area at its party convention earlier this month.
Tony O'Shea is a brother to Cllr. John Paul O'Shea, himself a member of Cork County Council since 2009 and a former Mayor of Cork County. Cllr. O'Shea is seeking nomination to contest the Kanturk/Charleville Local Electoral Area in May, and will contest the upcoming General Election in Cork North West for Fine Gael.
Tony O'Shea is a well-known member of his community in Lombardstown, where he lives with his three sons – Bryan, Cian and Barry. An active member of the community, Mr. O'Shea is a committee member of Laharn Cross Open-Air Dancing, secretary of his local Community Alert Group, as well as being closely involved with the GAA locally. He has worked as a driver for Cork County Council for almost 30 years.
Speaking this week, Tony O'Shea said: "I am delighted to be confirmed as a candidate for Fine Gael and to be given the opportunity to win a seat for the party in the Mallow Local Electoral Area in May. Through my day-to-day work within Cork County Council over almost three decades and my involvement with my brother as a member of the Kanturk/Mallow Municipal District over the past 10 years, I have a keen understanding of the duties of a County Councillor and of the issues that we are facing in the Mallow area at present.
"There are many priorities for the Mallow Area Municipal District which need attention over the next five years. Priorities like the Mallow Relief Road and the M20 which have been discussed and debated around Mallow for many years. We now have a commitment from the Fine Gael-led government to progress these vital projects and local Fine Gael representatives elected in 2019 for this area need to ensure these projects are delivered as soon as possible.
"I look forward to hitting the campaign trail in the weeks leading up to the election and listening to the views and concerns of the public. As someone who hopes to become a voice for the Mallow area in Cork County Council, I will listen closely to these views and, should I be elected, I will endeavor to work hard and ensure that this area is properly represented both within Cork and also nationally."