30 July 2019
By Mary Bermingham
mary@TheCork.ie
A personal and moving account at Cork Simon's Annual Impact Report underlines the urgent need for affordable housing
In a first for Cork Simon Community, a former service user now living independently for over four years with support from Cork Simon's Housing Support Team, today (Tuesday 30 July 2019) launched its Annual Impact Report for 2018.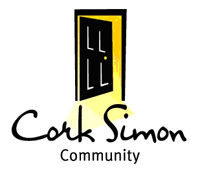 Jennifer Dennehy launched the Impact Report with a moving speech at one of Cork Simon's high-support houses – Clanmornin House on Boreenmanna Road.
Cork Simon's Annual Impact Report 2018 highlights how hopes of ending homelessness for many people are high despite an ever-present challenging environment. Last year, 43 people moved from homelessness to secure and affordable independent housing with support from Cork Simon's Housing Support Team.
In her speech launching the Impact Report, Jennifer recounted her experience of homelessness and the challenges she faced to secure long-term housing. She spoke of the trauma of her partner's untimely death which lead to a drug relapse and homelessness. She talked about her ensuing recovery and her struggle to find secure, affordable housing. Most moving of all, Jennifer spoke of her deep and enduring love for her son who inspired her to turn her life around. Jennifer's story reflects many of the challenges faced by Cork Simon and the people supported in 2018.
Recounting how she relapsed following the death of her partner, Jennifer said: "Within a few weeks, I lost my home, I lost my child, I lost the man I loved – everything. Drugs took everything from me. I tried treatment but I wasn't ready to deal with the pain of everything and the guilt, because I was guilt-ridden. I left treatment and ended up on the street."
Now living independently with support from Cork Simon's Housing Support Team, Jennifer said: "I've lived a living hell and come out the other side. To have my own door, to feel safe at night, there's nothing like it. I'm blessed to have the place and the support from Cork Simon. My key worker's been there for me through everything and I am so grateful to have her. You need somebody that you can trust."
In recovery over four years now, Jennifer felt the time was right to tell her story publicly with the intention of offering hope to people who may be where she once was: "I felt I had to survive so I put a mask on. Today that mask is off and I am who I was always meant to be – a mother, a daughter, a sister, an aunt, a grand-daughter and hopefully someone who can help others. I want to let other people that are in addiction, and their families that are going through hard times, know that there's always hope there, there's always help there – you've just got to be willing to accept it."
Responding to Jennifer's speech, Cork Simon Director, Dr. Dermot Kavanagh, commented: "Jennifer is a courageous and kind woman who has overcome great adversity and we're most grateful to her for sharing her story which highlights many of the challenges that people we support faced in 2018, in particular the severe lack of affordable and secure housing and the need for trauma-informed services that are sensitive to the needs of people who have often suffered great loss, isolation and anxiety."
Responding to the challenges of 2018, Dermot Kavanagh said, "Though 2018 was challenging, we have reasons to be positive; we increased our access to housing and as a result 54% more people moved from homelessness to safe and affordable, independent housing, with visiting support in 2018. For those who remain in need of our emergency services, we continued to make trauma-aware improvements. However, we had to extend our Nightlight service, with support from Cork City Council, given the number of people in need of emergency accommodation. This contributed to a 23% reduction in the number of people sleeping rough – the first decrease in many years."
"While rough sleeping fell for the first time in years thanks to extra capacity at our emergency shelter, more emergency accommodation is not the answer; adequate social and affordable housing is what is urgently needed so that more people, who are where Jennifer once was, can also have the opportunity to regain their lives."
Jennifer concluded her speech saying: "I never realized, for a long time I had everything in front of me – a good family. And family is the most important thing in the world. Today they tell me how proud they there are of me. My brother tells me I'm the strongest women he knows. If I can pull myself back from where I was and have the life I have today, anyone can. Don't get me wrong, I have my bad days, I have days where I don't want to get up out of bed – but I do it, knowing that I've a second chance."
Cork Simon Annual Impact Report 2018

1,103 people were supported across all Cork Simon services.

HOUSING

24 additional housing units were secured in 2018 from social rentals, other approved housing bodies and from our own purchase of five properties.
43 people moved to secure and affordable, independent housing with visiting support – a 54% increase from 2017.
In 2018, our Housing Support Services supported a total of 194 people to either maintain their tenancies, take steps towards securing independent accommodation, or live in our High Support Houses with round-the-clock care.
Our Addiction and Aftercare Treatment Programme supported 40 people to rebuild their lives through treatment and aftercare.

EMERGENCY ACCOMMODATION

Our Nightlight service continued to offer 15 additional emergency accommodation places.
Between the emergency shelter and Nightlight service, an average of 57 people per night relied on Cork Simon emergency accommodation.
425 people in total used our emergency accommodation throughout 2018 – a 25% increase compared to 2017.
The number of people recorded by our Outreach Team as sleeping rough fell by 23% from an average of 19 per night in 2017 to an average of 12 per night in 2018.
The very difficult situation of having to turn people away because the shelter was full fell by 94% from 2017 to 2018.
For the first time in 4 years, the number of people Long Term Homeless in 2018 did not increase but remained static, at 57 people.
An average of 31 people per day were supported at our Day Service.
An average of 33 people per night were supported at our Soup Run.
22% of people supported at our Soup Run were in private rented accommodation.

SUPPORT

824 part-time volunteers and 38 full-time volunteers from 15 different countries gave generously of their time and skills during 2018.
14,446 kind-hearted and committed donors raised 4.5 million euro in support of our work.
87cent of every euro was spent directly on activities and services aimed at ending homelessness.