1 September 2019
By Elaine Murphy
elaine@TheCork.ie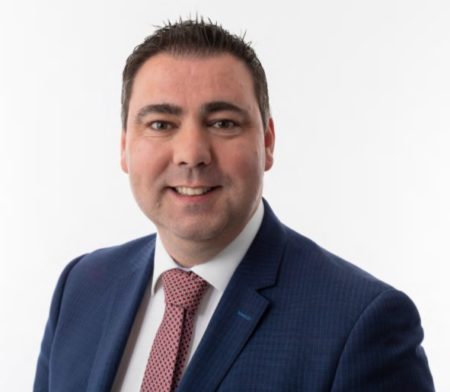 Cork North West Fine Gael General Election candidate Councillor John Paul O'Shea is calling on Cork County Council to proceed with a greenway for Duhallow, with Phase 1 consisting of an 8km route between Kanturk and Newmarket.
In late 2015, using funding from the Rural Economic Development Zone Scheme, IRD Duhallow commissioned a feasibility report of a greenway between Kanturk and Newmarket. The report was compiled by project and commercial management firm O'Carroll Fitzgerald in early 2016. O'Carroll Fitzgerald determined that, from an engineering and social viewpoint, the greenway would be feasible.
The cost of a greenway between Kanturk and Newmarket, depending on different options and specifications, was determined to be between €2.3 million and €3 million. The use of community employment schemes, the report stated, would greatly reduce labour costs for the project.
Commenting on the proposal, Cllr. O'Shea said: "I have requested a meeting with Cork County Council, at their earliest convenience, to progress with a greenway in Duhallow and with the first phase between Kanturk and Newmarket. When you look at similar projects such as the Deise Greenway in Waterford, you see the enormous potential such a project has for the local region, particularly in terms of tourism.
"A Duhallow Greenway would be similar to the greenway in Waterford in that it would follow the old railway line. With regard to the Kanturk-Newmarket Railway Line, it has been closed since 1963 and there is undoubtedly the potential to create a fantastic public amenity, something that would be of great value to local and tourists alike."
O'Carroll Fitzgerald's report found that ownership of the railway line rests with the individual landowners which it passes through (Córas Iompair Éireann has no longer any rights associated with the railway line). It was determined that, as of early 2016, the railway line passes through land owned by 17 individual landowners.
The report stated that approximately 60% of the railway line is overgrown with trees and vegetation. There is no evidence of any steel railway tracks in place, though in quite a number of areas the original fencing that was used is still in place. The report proposed various fencing options along the railway line, taking into account the existence of points where a landowner needs access across the greenway for access with machinery or cattle.
Cllr. O'Shea added: "For me, this is a project with enormous economic and tourism potential and so I will be engaging with Cork County Council to progress it and move it forward. Funding is a major element of this project and that will have to be explored. The Duhallow area is a beautiful part of Ireland, the railway line passes across beautiful countryside and, aware of the success of other greenways around Ireland, I will be working hard to make this project a reality."