27 November 2019
By Bryan Smyth
bryan@TheCork.ie
New measures needed to cope with increasing traffic volumes
Fianna Fáil TD for Cork North West Aindrias Moynihan has called on the Transport Minister to examine new measures to make the N22 between Macroom and Ballincollig safer.
This issue has been raised numerous times with National Transport Authority and Minister Ross, but to date all concerns have been ignored.
Increased traffic volumes on the road in recent years are exacerbating the situation, particularly at the Nutricia, Dunisky, Lissarda, Kilcondy, Stage Cross, Castlemore, and Farnanes junctions.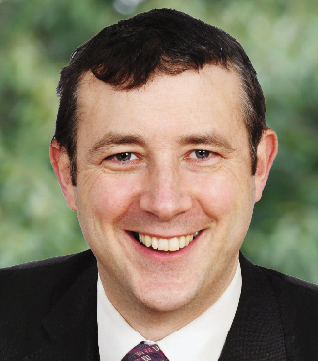 Deputy Moynihan said, "While the situation is worse at peak times, traffic volumes along the road remain busy across the day and evening and people are growing increasingly worried about safety along the route, particularly at certain junctions.
"Disappointingly, in his reply to me Minister Shane Ross cited the suspension of the N22 Ovens to Macroom scheme, and stated that it "has not been identified in the NDP among the projects to be progressed". I have been engaging with Minister Ross on improvements to the N22 for some time and am pleased that he has now confirmed that a feasibility study into the upgrading of these junctions is being prepared. This needs to be progressed as soon as is possible.
"While I welcome the progress on the N22 from County Bounds to Macroom, which is being signed on Friday, we can't lose sight of the dangers that road users from east of Macroom to Cork city are facing on a daily basis.
"I am concerned that this Minister and this government are not planning for the future. The N22 is only getting busier, and once the Macroom by-pass is completed in the coming years, traffic will arrive onto junctions like Nutricia quicker than before, which is adding to the road safety concerns that locals already have.
"I believe that the exclusion of the Ovens to Macroom scheme will have a long-term impact on the N22. The decision was short-sighted and will see road users along the route subjected to longer journey times and more congestion", concluded Deputy Moynihan.