28 March 2020
By Elaine Murphy
elaine@TheCork.ie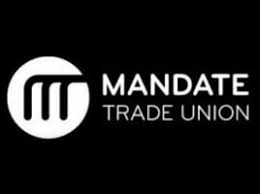 A message from the mandate trade union
New emergency measures implemented last night (27th March 2020) by government should not be seen as a "green light" for increased panic buying.
Please stay calm and rest assured that any queues outside retail locations are a positive sign that sensible social distancing and restricted access measures for customers are in place in those stores.
Please remain patient with all front line shop workers. We ask you only shop for essential food, medicines and household goods. There is no shortage of food or medical supplies but be prepared for some necessary delays when shopping. These additional measures are being taken to ensure your safety and that of your friends and family.
Please shop alone, when possible, and maintain safe social distancing guidelines of at least 6 feet (2 metres) apart from each other at all times. Utilize any sanitizing measures provided by retailers in store and please note that payment by card is preferable to handling cash.
It is important to plan your shopping trip in advance, so know exactly what you need to purchase to avoid browsing and malingering unnecessarily in store. Please consider timing your shopping trip to less busy periods. Just because you normally shop at 11am on a Saturday morning doesn't mean you can't change your routine to a quieter shopping period. Think ahead and plan.
Finally, please remember shop workers are spending time away from their families at this extremely worrying time in all our lives. They are putting themselves on the front line to ensure we all receive the essential supplies our families need to survive. Please acknowledge the magnificent contribution by shop workers towards defeating this pandemic by being courteous and respecting each and everyone of them when you shop. It costs nothing to be pleasant, to smile and to thank front line shop workers for their service and public duty in this unprecedented time of crisis.