3 January 2023
By Mary Bermingham
mary@TheCork.ie
Works will take place between 10am and 2pm on Wednesday, 4 January 2023
Irish Water is working in partnership with Cork City Council to carry out essential water main upgrade works, to safeguard the water supply for homes and businesses in the Fairhill area. The works are scheduled to take place on Wednesday, 4 January from 10am to 2pm at the junction of Mount Agnes Road and Fairhill Road.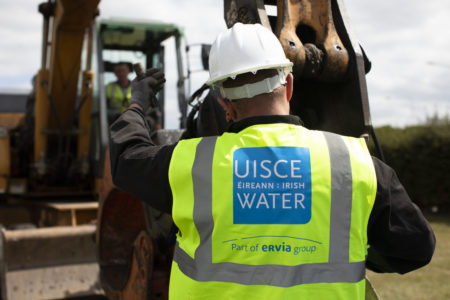 During the works, customers in Fairfield Square, Ard Alainn, Larchfield, Fairhill Drive, St. Johns Well, Fairfield Meadows, Willowbank and surrounding areas may experience temporary low pressure and/or water outages.
Crews will make every effort to minimise the disruption to impacted customers and will work to complete these works as quickly and as safely as possible. It typically takes two to three hours following restoration time for the network to refill and normal water supply to fully return.
Vulnerable customers who have registered with Irish Water receive direct communications from us for planned and unplanned outages lasting more than four hours.
The Irish Water customer care helpline is open 24/7 on 1800 278 278 and customers can also contact us on Twitter @IWCare with any queries. For updates, please visit the Water Supply Updates section of the Irish Water website.
These works are being carried out as part of Irish Water's national Leakage Reduction Programme. Since 2018, Irish Water has invested over €500 million to upgrade the underground water network across the country through the delivery of the Leakage Reduction Programme. We are investing a further €250 million every year up to the end of 2030 – fixing leaks and replacing pipes to provide a more reliable water supply.
Irish Water is responsible for the delivery of all public water and wastewater services in Ireland. We are committed to continuously upgrading and developing critical infrastructure to support the growth needed in housing and across our economy, while protecting the environment and safeguarding water supplies.