2 January 2023
By Tom Collins
tom@TheCork.ie
The Green Party in Cork has welcomed a public consultation on a proposed pedestrian crossing of the Old Youghal Road
The Green Party in Cork has welcomed a public consultation on a proposed pedestrian crossing of the Old Youghal Road near Cara Junior School in Mayfield. The crossing will be the first in the city to be fully funded by new ward-level budgets that were introduced in 2021.
These budgets are decided at ward level by local councillors and are funded by the city's variation in the Local Property Tax. This year, Cork City Council agreed to vary property tax by 9% above the base rate and to ring-fence this money to fund ward-level budgets and local sports grants.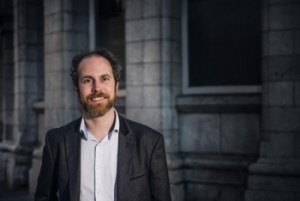 Welcoming the news, Green Party councillor for Cork City North East, Oliver Moran, said:
"This is an example of genuine democracy happening at ward level in the city. The councillors in the North East ward in particular took a progressive and creative approach to ward budgets. The choice to fund a crossing at Cara Junior School was unanimous among local councillors. Other examples of where this money has gone include bins and benches in the Glen River Park, footpath resurfacing, and a disability swing at Kempton Park, among lots of other projects still in the pipeline.
"The crossing was by far the largest spend we made at €135,000. It has been slower to deliver than we imagined in 2021. That's because of consultant reports and other design requirements. We hope now that it will be in place by the end of 2023.
"Other new pedestrian crossings being planned this year are at New Inn school, Riverstown community centre to upgrade the zebra crossing there, and in Sallybrook. There's enormous demand for safe crossings throughout the ward. In addition, local councillors are demanding that the Safe Routes to Schools project at St Luke's Cross is prioritised as well as other locations in the ward."
The public consultation on the proposed crossing at Cara Junior School is open now until Friday, 27 January. Members of the public can make observations online at consult.corkcity.ie.