11 January 2023
By Roger Kennedy
roger@TheCork.ie
Entertainment
Many of us have a go-to signature scent, but even the best fragrances can get a little stale over time. Thinking about switching out your cologne for a brand-new fragrance? Chances are, you won't want to stray too far from what's been working for you up until now. However, there's no point spending a premium on a new scent if it's barely distinct from your current cologne of choice. Need some help singling out a new fragrance to add to your repertoire? Read on for everything you need to know before shelling out that hard-earned cash.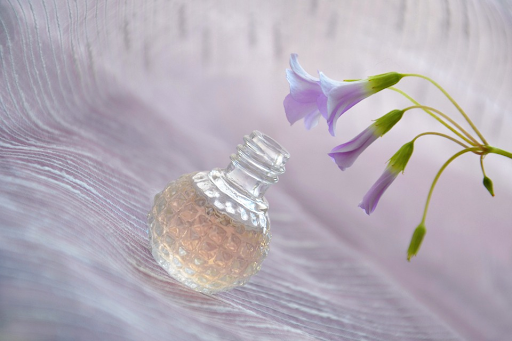 Think About Fragrance Notes
Understanding the core notes of fragrances is crucial when deciding whether or not a new cologne is going to work for you. Looking for a low-key scent that will serve you well regardless of the occasion? Subtle musks and muted vanillas might be the way to go. In the market for something more sophisticated? Cuba perfume offers a wide range of fragrances for men and women alike, with deeply complex aromas that combine refined notes like fresh mint, zesty coriander and fiery pepper.
Scents Should be Seasonal
Unless there's a particular fragrance you absolutely love wearing, it's always a good idea to switch your fragrance throughout the year. In the summer months, lighter aromas work best. Generally speaking, light aquatic notes and citrus-infused scents are a great fit for spring and summer living, but you can also introduce some complexity with hints of vanilla and patchouli.
Come the autumn and winter months, it's time to embrace more complex and subdued aromas. Fragrances like Cuba Prestige Black are a fine choice as the nights draw in and the temperature drops. Colognes with spice and tobacco notes aren't just seasonal, they also boast a masculine backbone that will work for any men looking to bolster their confidence.
Don't Be Afraid to Spend More on the Right Fragrance
Colognes might be considered a luxury, but many of us are spending a small fortune on them. In 2022, the fragrance market was worth more than more than Є1.9 billion in the UK alone. Although there are many budget-friendly options out there, you need to be wary of false economy. So-called eau fraiche fragrances are incredibly affordable, but any scent you apply will quickly dissipate. Eau de toilettes are slightly more expensive, but won't break the bank. While they'll endure for far longer than a typical eau fraiche product, you'll still need to reapply several times if you want day-long wear.
For best results, eau de parfum is the way to go. With significantly higher concentrations, you can look forward to intense aromas that will endure for many hours, if not the entire day. While you'll be spending significantly more on one of these concentrated products, you'll enjoy cost-saving benefits down the line.
Ultimately, you need to consider what works for you when buying fragrances. If you're buying online, take the time to weigh up fragrance profiles and study the ingredients list thoroughly before heading to the virtual checkout. If you're heading out to the shops, avoid testing too many fragrances during any one visit to avoid overwhelming the olfactory scenes.