13 January 2023
By Tom Collins
tom@TheCork.ie
In 2022, Cork Airport welcomed a total of 2.24 million passengers. In a year which saw the swift recovery of international travel after the removal of the last remaining COVID-19 related restrictions, Cork Airport has firmly positioned itself as the state's second busiest airport and is well on track for very strong recovery in 2023.
The 2022 passenger performance represents a 768% increase on 2021 traffic and an 86% recovery of 2019 passenger traffic, the last equally comparable period prior to the pandemic. With the extremely strong demand for international travel last year coupled with new route additions, Cork Airport delivered exceptional passenger recovery on top of its successful runway reconstruction, completed in November 2021. Throughout the last two years, the steadfast support and assistance from the Department of Transport and the Irish government has greatly aided the recovery of passenger traffic at Cork Airport.
In 2022, Cork Airport offered a total 45 scheduled routes serving the UK, France, The Netherlands, Spain, Portugal, Italy, Germany, Switzerland, Austria, Poland and Croatia. Eight scheduled airlines operated services in 2022 – Ryanair, Aer Lingus, KLM Royal Dutch Airlines, Air France, Lufthansa, Vueling, SWISS International Air Lines and TUI, together with a number of charter airlines.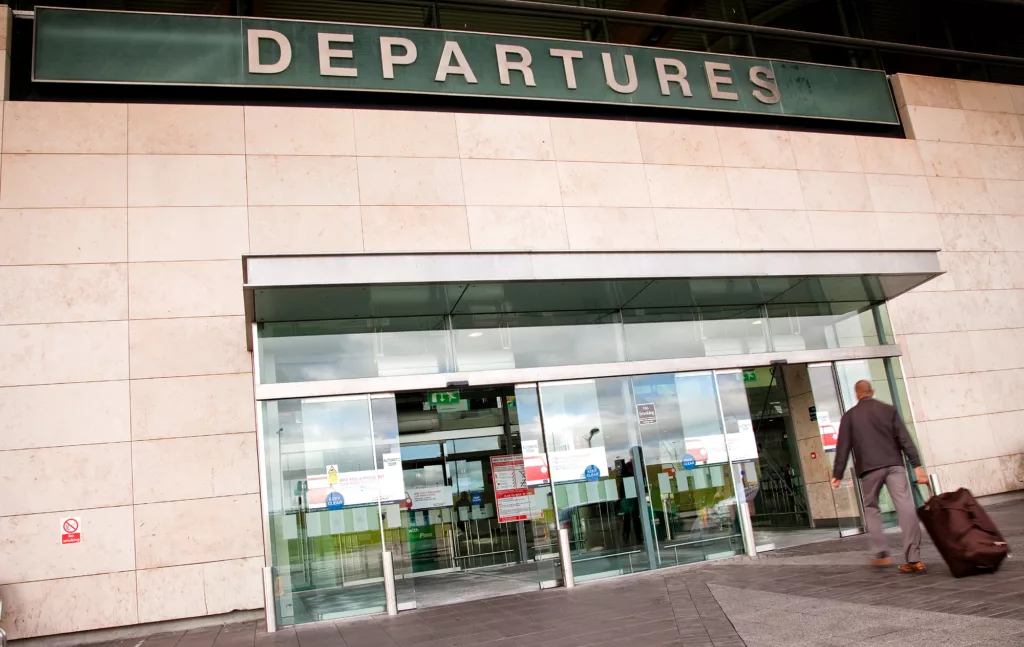 December 2022 saw a welcome return of seasonal reunions as passengers celebrated the first restriction free Christmas in three years. Passenger traffic in December 2022 was marginally higher than that experienced in December 2019, indicating a welcome return to pre-pandemic demand for international travel to and from Cork Airport.
Commenting on the 2022 passenger traffic, Managing Director at Cork Airport, Niall MacCarthy said:
"After two years of COVID-19, we were delighted with the strength of the recovery at Cork Airport in 2022. We welcomed back eight scheduled airlines together with charter airlines and served 2.24 million passengers. Our team works very hard at Cork Airport, to make the passenger journey seamless, friendly, and easy. The passenger satisfaction scores of 9.2 out of 10 reflect this. We thank our loyal and valued customers and encourage prospective passengers in the hinterland of Munster and south Leinster to bear this ease and convenience in mind when booking their summer holidays in 2023."
Facts & Figures
The five busiest destination airports in 2022 were as follows:
London Heathrow (Aer Lingus)
London Stansted (Ryanair)
Amsterdam Schiphol (Aer Lingus, KLM Royal Dutch Airlines)
Manchester (Ryanair)
Malaga (Aer Lingus, Ryanair)
The five busiest countries (by virtue of number of passengers) were as follows:
United Kingdom
Spain
The Netherlands
Portugal
France
The five busiest airlines (by passenger numbers) were as follows:
Ryanair
Aer Lingus
KLM Royal Dutch Airlines
Air France
Vueling
The five busiest days (by virtue of total number of passengers) of 2022 were:
Monday, June 6
Sunday, August 14
Monday, August 22
Monday, August 1
Monday, June 27