10 February 2023
By Tom Collins
tom@TheCork.ie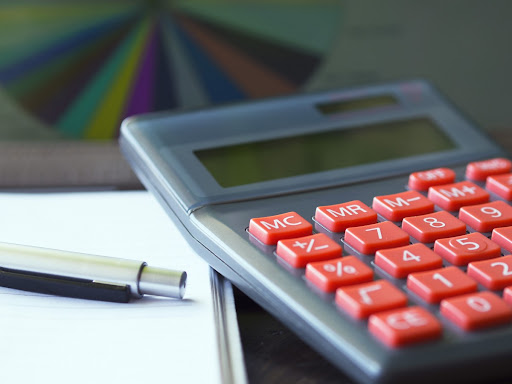 Without the right kind of help, building a future for you and your loved ones can seem overwhelming. If you've been considering hiring a financial advisor, speaking to a few and comparing their services is never a bad idea. 
Most professionals in this field offer free consultations, where potential clients can ask some essential questions. Here are some to get you started:
1. What Services Do You Provide? 
A financial advisor may provide investment management, education, life insurance, college planning, tax planning, charitable giving, strategies for getting out of debt, and more. Make sure you consider your current needs and those you may have in the future. 
2. Do You Work Under Fiduciary Duty?
Not all financial advisors are fiduciaries. If a financial advisor works under a fiduciary duty, they are legally obliged to put your financial interests above their own. Therefore, the answer to this question should be "yes". 
3. What Credentials, Licences, or Other Certifications Do You Have? 
Credentials matter a lot when it comes to a financial advisor. The fancy letters following the name of the advisor show that they've spent years mastering their profession. When asking about qualifications, you'll want to hear a specific answer rather than "I specialise in equity release". 
You will want your financial advisor to be a PFS (Personal Financial Specialist), CFP (Certified Financial Planner), or CFA (Chartered Financial Analyst). 
Of course, you'll want to look for a more specialised credential if you have particular financial needs. An excellent example of this is CDFA (Certified Divorce Financial Analyst). 
4. Do You Have Any Professional Experience? 
Many financial advisors have career experience besides financial planning that could help you. 
They could be someone with a managerial background or a former accountant. Moreover, some of these professionals are retired teachers or military veterans, which could greatly benefit you. 
Don't immediately discard advisors who are new in their careers. Remember that such individuals are often very dedicated and enthusiastic about their work. 
5. How Do You Get Paid?
Financial advisors can charge their clients in several different ways. If you prefer a particular payment method, find yourself a financial advisor who uses it. 
Will you pay them an hourly rate or a flat fee? Are they fee-based or fee-only? There are a variety of options. 
6. Do You Have Minimums? 
To establish a partnership, many financial advisors require a minimum fee or minimum investment. Identify an advisor whose minimum fee is within your reach. 
7. Will You Be Paid By Someone Else Besides Me? 
A fee-based financial advisor gets paid based on the assets they manage for the client. Such an individual is often also able to sell products for a commission. On the other hand, a fee-only financial advisor makes money exclusively from the client. 
Each of these approaches has its advantages and disadvantages. But when talking to an advisor for the first time, it's essential to ensure they'll place your needs first. 
8. What Extra Costs Should I Be Aware Of?
It's only natural for you, the client, to expect a certain level of service when paying an advisor to manage your money. Still, many professionals in this field charge extra for more complicated or additional services. 
When a financial advisor provides a client with a "full written financial plan", that doesn't necessarily mean that the execution of that plan will be included in the fee. This is why it's crucial to get an answer to the "what's included vs what's extra" question before hiring a particular advisor.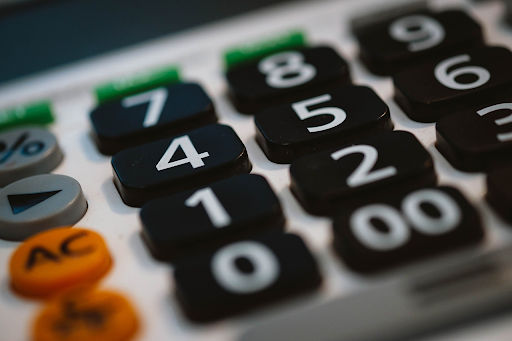 9. Where Will My Money Be Held? 
Most advisors work with financial businesses such as insurance companies, banks, or brokerages that act as custodians for the client's money. 
The relationship between the advisor and this financial business must be transparent and clear. Clients should never be in a position where they have to rely on the advisor to see the value of their account – they should be able to connect with the custodian directly. 
Avoid financial advisors who act as their own custodians, insist on being the only connection with the custodian, or refuse to share that custodian's information. 
10. Can You Tell Me About Your Investment Approach / Philosophy? 
When somebody is counselling you about strengthening your marriage or running a business, it's natural to want to understand this person's approach to the issue at hand. The same applies to individuals who provide advice on finances. 
How often will this person change or rebalance your account? Do they use mutual or individual funds? How will they choose the specific investments in your account? Get clear-cut answers to these questions to ensure you know who handles your finances. 
11. How Do You Measure Client Success?
Financial advisors can measure client success in several ways, both through the client's satisfaction and monetarily. Some of these include: 
Amount of money that they made (or lost) this year or over many years (Investment return)

Feelings of the client regarding their money 

The client's ability to achieve the set goals 
All financial advisors must be able to answer this question and clarify why they typically go with one method or another. 
12. Are We Going to Meet Regularly?  
Every financial advisor has a general rule regarding the frequency of their meetings with the client, e.g., quarterly, semi-annually, or annually. Most advisors are happy to oblige if you request a supplemental meeting. 
Choose an advisor whose schedule is convenient for you. Balance is the key – you don't want someone who is unavailable most of the time or someone who seems overbearing. 
13. How Often Will I Hear From You? 
Asking the financial advisor how often they will be in touch with you is essential. 
Will they request a yearly face-to-face meeting? Will they set up a monthly phone conversation? Or, perhaps, email you weekly?
You'll be on the same page if you know what to expect upfront. 
14. Why Were You Hired by Your Last Client? 
There is probably a reason why a particular financial advisor stands out to other clients. Ask them about it and gain insight into why he or she is a better choice than the competitors. 
15. Why Were You Fired by Your Last Client? 
"Why exactly is this position open?" is a question people commonly ask their potential employers during job interviews. 
When asking something like this, one basically wants to know why the previous employee quit. Ask your potential financial advisor this, and they will either provide a simple explanation or – in the worst-case scenario – raise some red flags with their answer. 
16. What Makes Clients Want to Work With You? 
The process of finding the right financial advisor isn't just a game of numbers. Ensuring that you like working with their team and company is vital. 
Try to determine whether the other clients like how the advisor handles financial issues, the advisor's approach to investing, and how the advisor and their team communicate. 
Wrapping It Up
Before settling on one, make sure to interview at least a few financial advisors. Finding one you can trust and whose approach to work aligns with your preferences is essential. 
You'll want to explicitly trust your financial advisor before hiring them, so don't make any shortcuts during this vital process.